North Providence Town Council Works to Get Past Corruption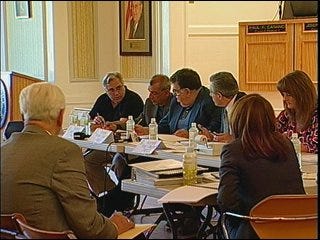 Just days after a corruption scandal in North Providence implicated nearly half the Town Council in a bribery scheme, the remaining councilors held their first meeting at Town Hall, to discuss the looming financial crisis in the town.
With Mayor Charles Lombardi in attendance, the four councilors left in the town set to work, trying to get North Providence back on track.
ABC6 News Reporter Tom Langford has this story from North Providence.