North Smithfield Muslims want protection after sign vandalized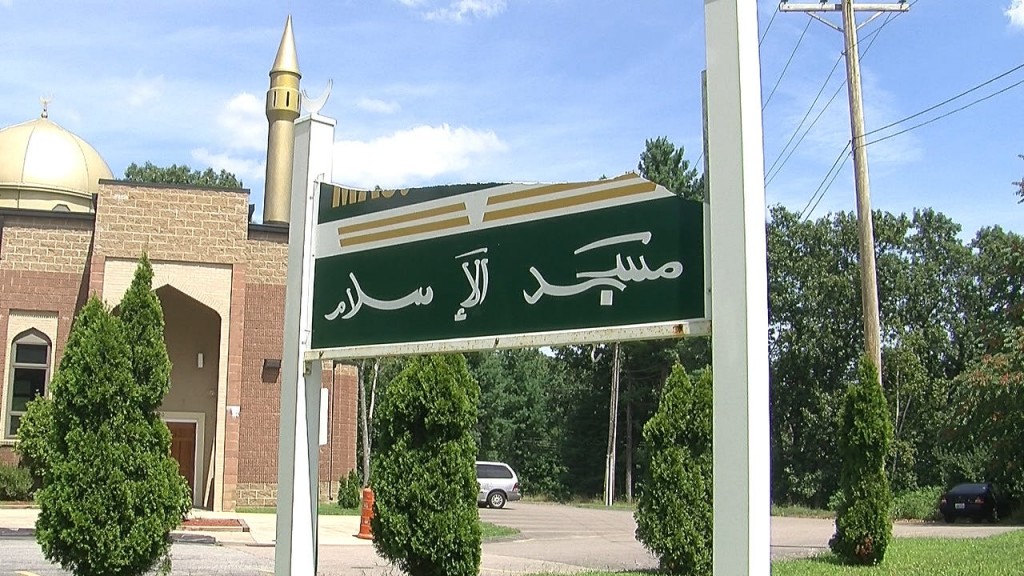 Andrea Medeiros
Members of a Muslim mosque in Rhode Island were scared, Tuesday, they're the targets of a hate crime. Their sign was vandalized, early Sunday morning, and half of it was stolen.
This wasn't the first time the mosque was vandalized. It also happened a couple years ago when vandals put graffiti on the front doors. That's when surveillance cameras were put in, which this time caught the vandal in the act.
Worshipers at the North Smithfield mosque were praying for peace, Tuesday, after the sign there was vandalized and stolen.
"He came running towards the sign and first he hit his head into the sign, said Mosque imam Ikram Haq, "I don't know for what reason and then he fell down."
That's when police said the vandal got something out of the woods to break the sign and ran off with it. Now, only half of it is left.
"It only takes one crazy person to destroy the peace," said worshiper Zach Syed, "I mean, this is a pretty peaceful, easy going community. we don't have incidents like this taking place every day here."
Syed said it's not just about this one incident. He's worried there could be more, especially after a mosque was burned in Missouri and a gunman opened fire at a Sikh temple in Wisconsin, all this week.
"We cannot let them do these kind of crazy acts to destroy our religious sites," said Syed, "That's just not acceptable."
Police said, for now, the vandalism in North Smithfield is an isolated event, but some worshipers are calling it a hate crime.
"There's a trend that has started from Sunday," said imam Ikram Haq, "We hope that nothing like this will happen anywhere else, so we're taking all the measures possible."
Especially since it's the most important month in the Muslim religion, Ramadan, so hundreds of families are praying there every night.
Police said they'll send more patrols to that area of Sayles Hill Road. The FBI is also scheduled to meet with mosque leaders Wednesday.