North Smithfield Police investigate Citizens Bank robbery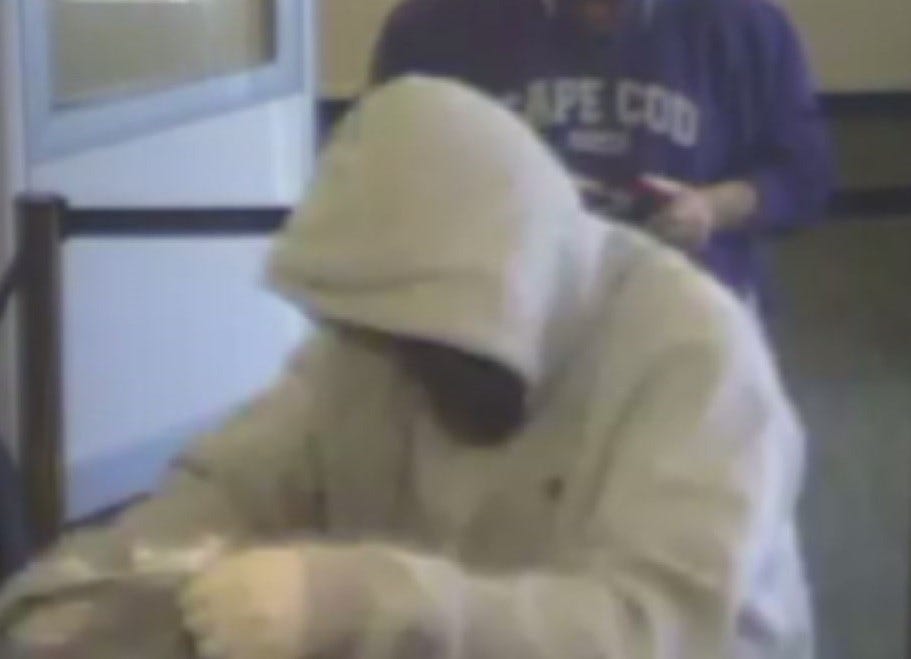 By: Autumn R. Hawkins
Police are searching for a suspect who robbed the Citizens Bank located at 67 Eddie Dowling Highway at approximately 9:42 a.m. on Wednesday.
The suspect demanded that customers and employees get to the floor and ordered money from a teller.
The suspect did not show a weapon during the robbery.
Police say after taking an undisclosed amount of money from the teller, the suspect exited the bank.
Upon leaving through an outside stairway, one of the packets of currency exploded with red dye, according to Police.
Authorities say, the suspect was last seen running from the lower rear parking lot in a southerly direction.
The suspect is described as male, approximately 6' tall, medium build, wearing a grey hooded sweatshirt that could be possibly stained with red dye, a black homemade ski mask, grey sweatpants with 2" to 3" strip on the side of the pant leg possibly stained with red dye.
Anyone with information involving this suspect or suspects are urged to contact the North Smithfield Police Department at 401-762-1212, extension "0" or the NSPD Tip Line at 401-762-9983 or the FBI, Providence Office at 401-272-8310.
© WLNE-TV 2016