North Smithfield police make multiple drug arrests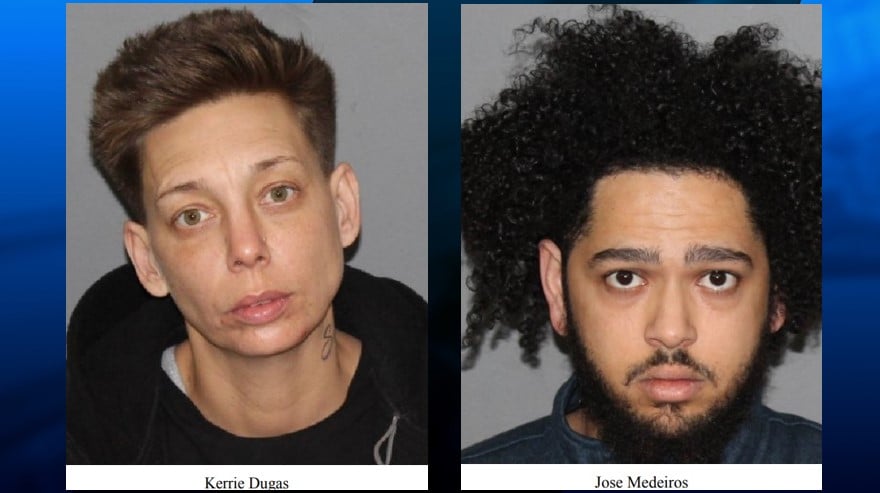 NORTH SMITHFIELD, R.I. (WLNE)- North Smithfield police announced the arrest of two residents accused of selling drugs throughout the town and other surrounding cities.
Police received information in regards to 42-year-old Kerrie Dugas, who was suspected of selling fentanyl.
While investigating Dugas, officers witnessed her make a sale in a parking lot on January 5. The officers obtained a search warrant for her car, where they found 20 grams of fentanyl, 34 suboxone strips and $3,742.92 dollars in cash.
Dugas was charged with distribution/possession of a controlled substance. She was arraigned at Kent County District Court on January 6.
Additionally, the department received more information on a man allegedly selling drugs from his Follett Street home.
Police identified the man as 25-year-old Jose Medeiros.
While investigating, detectives witnessed Medeiros selling cocaine from his home on two separate occasions.
Detectives said they recovered 6 grams of cocaine, Xanax, 4 ounces of marijuana, hash oil, Adderall and cash.
Medeiros was arrested on January 11, and charged with possession of marijuana over one ounce, violation of no contact order, and multiple counts of distribution/possession of a controlled substance.
Medeiros was arraigned in 3rd District Court.
© WLNE-TV 2021