North Smithfield siblings honored for 'life-saving' heroism, resiliency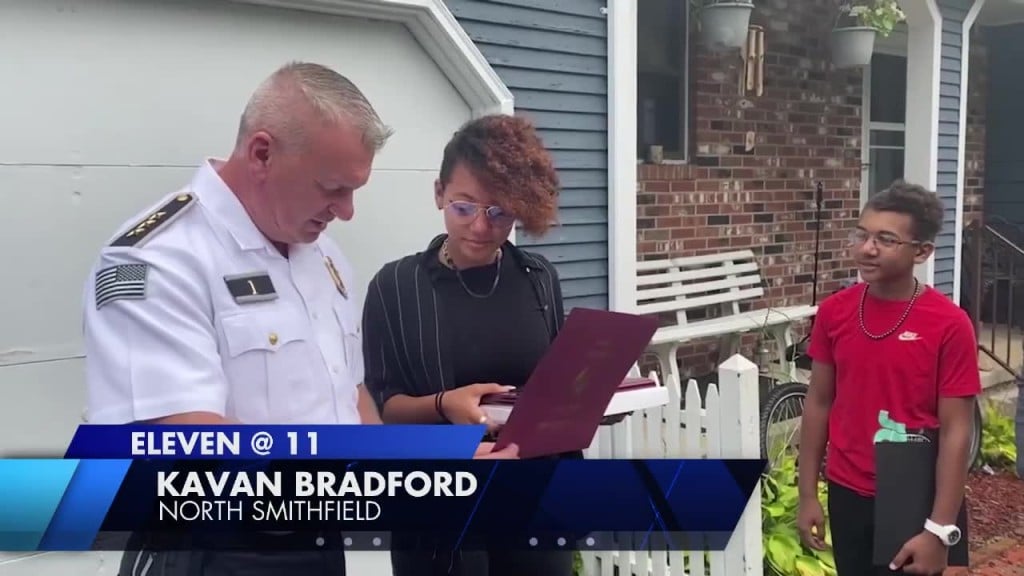 NORTH SMITHFIELD, R.I. (WLNE)– Kavan and Kailyn Bradford were honored Tuesday by the North Smithfield Police and Fire Departments. Kavan was honored for overcoming cancer and a brain aneurysm, and Kailyn for saving his life.
Kavan Bradford, 12, was diagnosed with stage 4 Neuroblastoma at 18 months old. After intense chemotherapy, he defeated the cancer.
On May 24th, Kailyn, Kavan's older sister, heard labored breathing coming from his room. She found him unresponsive and immediately yelled for her father, who began CPR.
She swiftly called 9-1-1, explaining, "I remember, like, yelling our address first thing. I didn't even say our name I just remember yelling our address immediately."
Emergency personnel responded to the home within 5 minutes. They rushed Kavan to Hasbro Children's Hospital.
Kavan underwent emergency, life-saving surgery for a rare brain aneurysm.
"He was in the PICU for weeks, and came out not being able to walk, and is now doing everything," said Erin, Kavan and Kailyn's mother.
Several emergency units arrived at their house Tuesday, awarding them both with certificates of heroism.
Kavan and Kailyn's father, Bobby, concluded, "he's beaten the odds twice so far in his life, and we're asking him that he doesn't prove to us that he's a tough kid. We know that already, he's nothing short of a miracle."