Norton firefighters battle house fire in single-family home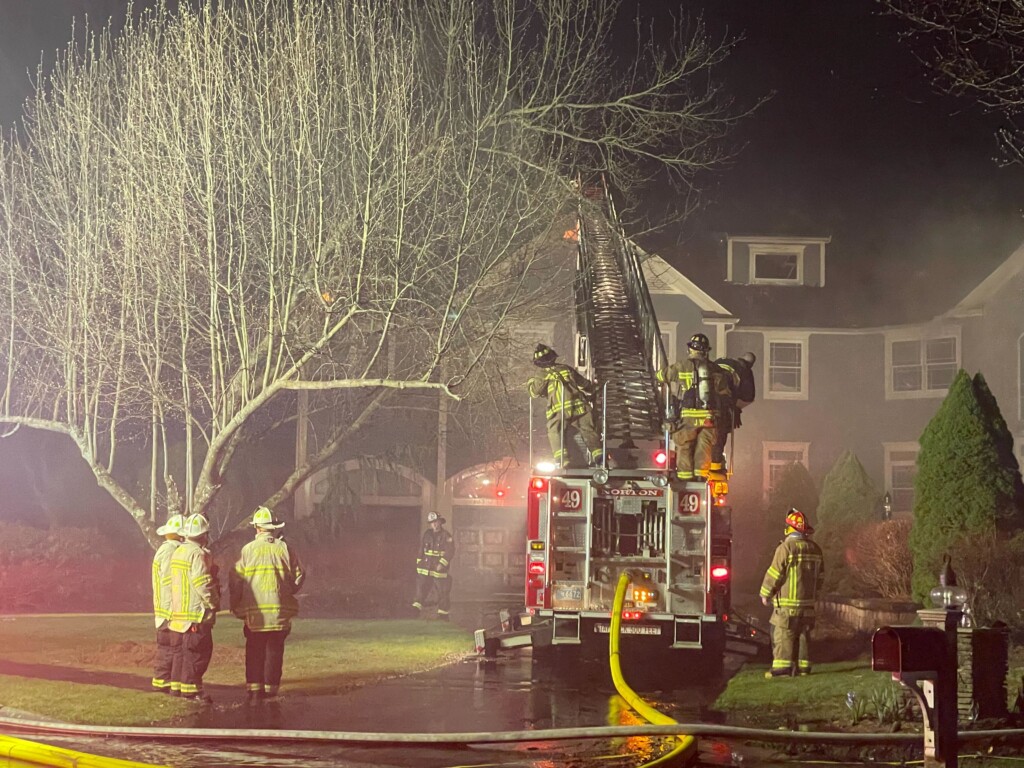 NORTON, Mass. (WLNE) — Norton firefighters were busy putting out a fire on Carlton Drive Tuesday night
ABC6 News crews were on scene at 3 Carlton Dr. where ladder companies were hosing the upper level of the home where flames could be seen inside.
Emergency lights and heavy smoke filled the neighborhood while firefighters continued assessing the area.
The Norton fire chief said they received a call for a fire that started on an upper deck of the single-family home just before 6 p.m.
No injuries were reported but officials said the fire escalated quickly to a third alarm.
Nearby towns came to provide mutual aid. There is no active fire as of Tuesday night.
The Norton fire chief stated an engine will remain on the scene all night to make sure no hotspots reappear.
The cause of the fire remains under active investigation.
No further information was immediately released.
This is a developing story and will be updated as information is released.