Norton man charged after fatal OUI crash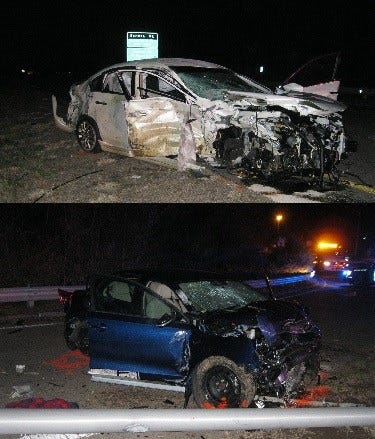 By Alana Cerrone
A Norton man has been charged after a fatal car crash in Mansfield Friday night.
According to police, Nicholas Salvo, 23, of Norton, was driving south on Route 140 just before midnight and, according to witnesses, ran a red light at the Norfolk Street intersection. Salvo's car collided with a second car that was headed north on Route 140, turning left onto Norfolk Street.
The 63-year-old Raynham man driving the second car had to be extricated from his vehicle, and was pronounced dead at Sturdy Memorial Hospital.
Salvo was charged with motor vehicle homicide while OUI and reckless operation, speeding, failing to stop for a red light and marked lanes violation. After being released from Rhode Island Hospital, he was sent to Mansfield Police where bail was set at $10,000. He will be arraigned Monday at Attleboro District Court.
© WLNE-TV 2014