Tractor-trailer catches fire on Interstate 495 in Norton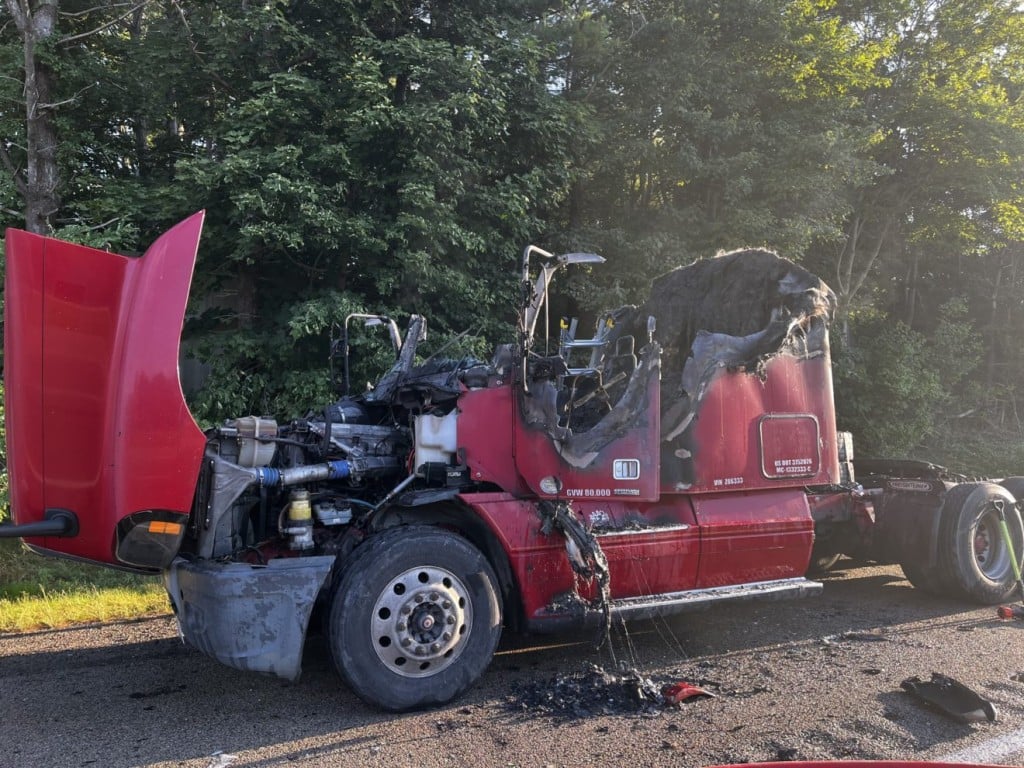 NORTON, Mass. (WLNE) — A tractor-trailer caught on fire on Interstate 495 in Norton Thursday night.
Norton firefighters responded to the southbound side of I-495, south of Route 140, just before 7 p.m. for a report of a tractor-trailer fire.
When firefighters arrived, the truck was engulfed in flames. Mansfield firefighters arrived and helped with putting out the blaze.
It took crews about 30 minutes to put out the flames.
Two southbound lanes on I-495 were closed until about 8 p.m. They have since reopened.
The truck driver was able to get out safely. No injuries were reported.