Norton police say suspect in Pride flag theft, vandalism identified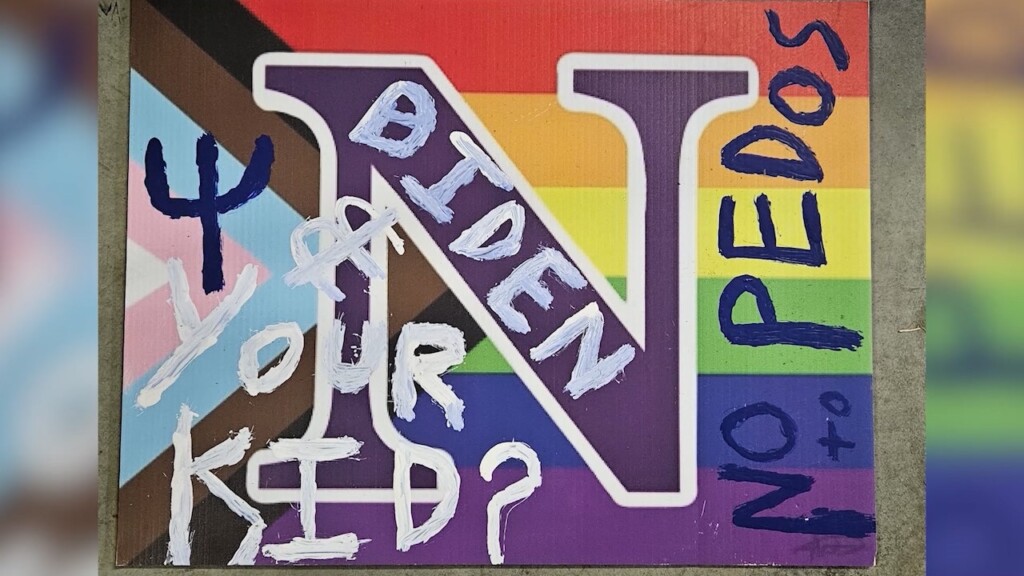 NORTON, Mass. (WLNE) — Norton police said Friday they identified the person believed to have stolen and defaced Pride flags from the Town Common.
Police said they will work with the Bristol County District Attorney's Office to move forward with criminal charges.
The person's name or any other information was not immediately released.
The flags, set up to celebrate Pride month, were reportedly vandalized and stolen last week.
Last week, a resident told ABC 6 News that flags were stolen for the third time this month. The resident said Pride signs are a way to show the town is a safe space for the LGBTQ+ community.
Norton has dealt with hateful vandalism in the past.
Pride organizers said the town's signs were also stolen last year.
Norton police also investigated an incident where surveillance footage caught a man urinating on a wooden Pride sign.