Norton school evacuated after hazmat situation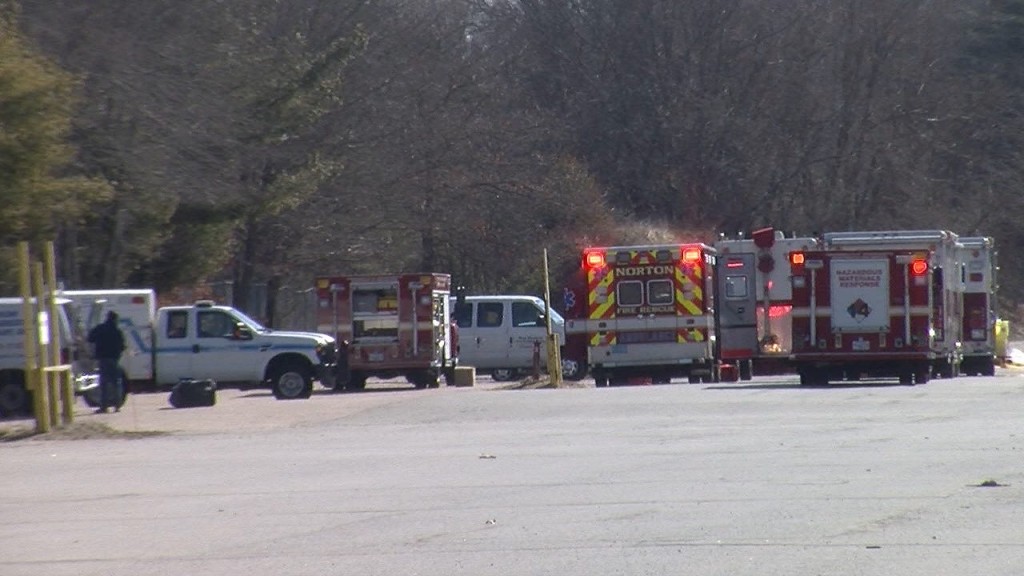 By News Staff
A hazmat situation started around 8 a.m. this morning at the old Sysco building in Norton.
The chemical leaking out was determined to be ammonia. Given the wind direction, parts of south Worcester as well as Eddie and Jackson streets were evacuated.
Dozens of students and faculty members from the New Testament School were bussed to the nearby Yelle School as a precaution.
High levels of ammonia can be extremely dangerous– causing respiratory or skin hazards. It is used in refrigeration in the food industry.
The tank that had the faulty valve is leased by Preferred Frozen Services. 17 employees were inside at the time of the leak. No one was injured.
A hover craft was brought in for ventilation and the scene cleared by about 11 this morning.
(C) WLNE/TV 2014