Norton woman killed in Mansfield crash Sunday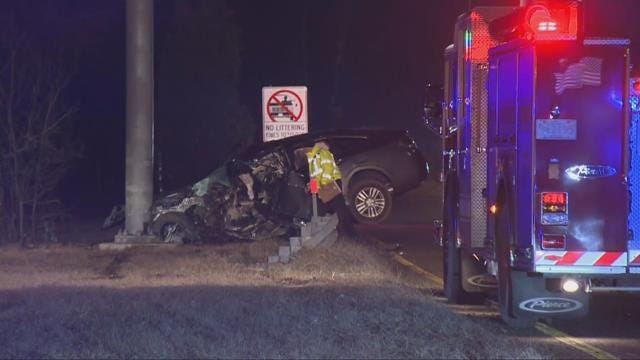 MANSFIELD, Mass. (WLNE) – State police are investigating a fatal crash that happened in Mansfield early Sunday morning.
State Police along with Mansfield and Attleboro Fire Departments, responded to the area of Rt. 95 Northbound at mile marker 9.8 in Mansfield around 4:45 a.m. Sunday.
When Troopers arrived on scene they found a 2012 Honda Accord that crashed into a guardrail in the Mansfield Rest Area.
The driver who was suffering from serious injuries was a 34-year-old woman from Norton, according to police.
She was later transported to Sturdy Memorial Hospital where she died from her injuries.
Police say no other cars were involved in the crash and the woman was the only person in the car.
The exact cause and circumstances of the crash remain under investigation by Massachusetts State Police.