Providence Has Been On The Brink of Bankruptcy Before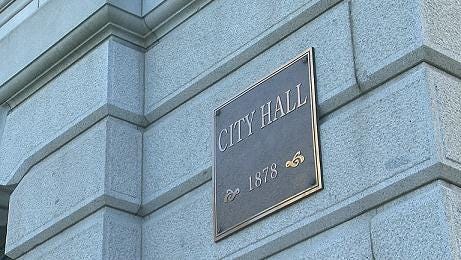 This isn't the first time Providence has been on the verge of bankruptcy. Gary Sasse, a man who's dedication to Rhode Island's financial health spans more than three decades, says he saw this coming.
"Providence is on the brink of bankruptcy," said Sasse.
Gary Sasse is an expert on budgets and bankruptcies. He's a former director of the Rhode Island Department of Administration and of The Department of Revenue. He's also former executive director of the Rhode Island Public Expenditure Council.
When you ask Sasse how we got here, he says by years of a declining economy and bad decisions made by the former administration of Providence.
He calls this history repeating itself; and it couldn't be repeating itself at a worse time. A time when resources have been sucked dry.
Sasse, who's now director of The Bryant University Leadership Institute, talks about how the current administration walked into a sea of past financial problems. He says, "they didn't stay on top of what the city was spending, they transferred money from reserve funds."
Sasse recalls when he was the receiver for Providence back in 1981. When the city was in the same spot it is now. But back then the economy was different, it was better. Sasse was able to fix the problem with a major tax increase, but the same cannot be done today.
"In '81 there was an opportunity to raise additional revenue I don't think that same opportunity exists today," Sasse told ABC 6 in a one on one interview.
Instead, Sasse calls today's situation an ultimatum. Either the city make serious changes, or face bankruptcy.
Those changes are the same ones Mayor Taveras outlined in a press conference Thursday.
Taveras said, "If we don't have significant change there will be no other option."
Those changes include suspending the COLA's for more than 600 retirees and having tax-exempt institutions such as hospitals and universities, pay up.
If Providence's hospitals, colleges, and universities were taxable, the city could generate more than a hundred million dollars in revenue.
Dan Egan, President of the Association of Independent Colleges and Universities of Rhode Island, says it's a quick fix that would have long term costs.
"If we were to undo those tax exemptions it would be traumatic to the financial security of those institutions,"
Egan says by paying more, they'd have to make cuts to staff, which would mean a decline in the states income tax.
But just like the pension overhaul, Sasse believes drastic measures are needed once again.
When asked if the drastic change can de done, Sasse replied, "of course it can, the question is whether we have the political will to get it done."
The City of Providence faces a 30 million dollar gap in this years budget. If drastic changes are not made, the city will run out of money by June. The mayor has met with colleges and universities and plans to hold a town hall meeting with retirees on March 3rd.