Notre Dame fire stirs emotions locally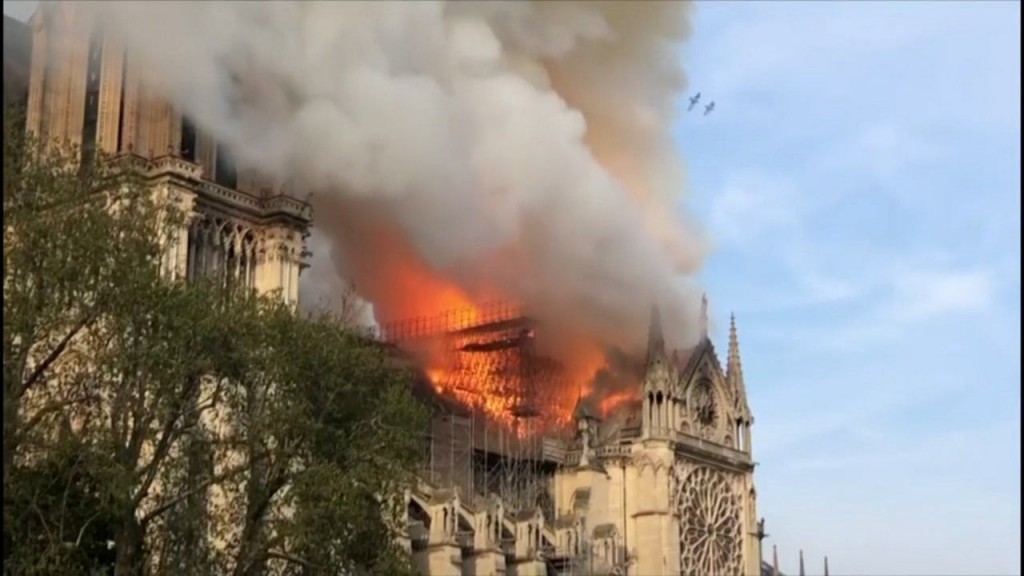 By Jordan Mazza
PROVIDENCE, R.I. (WLNE) — The Notre Dame Cathedral fire is resonating across the globe and locally.
"It's a terrible loss for the people of Paris, the people of France, and really the whole Catholic world," said Bishop Thomas Tobin of the Catholic Diocese of Providence. "Our thoughts and our prayers are with those people and hope and pray that, even though the building has been destroyed, their faith will be strong."
The timing of the fire, during the holiest week of the Christian calendar just before Easter, making the incident even more heartbreaking.
"It's a special time for all of us, but our hearts are heavy, because of the loss they've experienced there," Tobin said.
The fire also has personal resonance for Dr. Karen de Bruin and her family. She lived in Paris for years, and now serves as Chair of the Department of Modern and Classical Languages and Literatures and as an associate professor of French at the University of Rhode Island.
"The number of text messages I have received today expressing sorrow for what happened from people who've never been to France," she said.
The professor says Notre Dame is so much more than a building.
"It's the heart of Paris," she said. "It's the heart of France. It's a building that has so many stories to tell. People see it as a storyteller. They see this cathedral as bearing witness to things that they've never seen but want to learn."
That's why de Bruin brought URI students on a trip there last year.
"You can see pictures of it, but if you haven't been there, you can't experience that same awe," she said. "That's another profound testament to our humanity: that we're able to create things that almost anybody in the world can come to and just be in awe."
But de Bruin says there might be a silver lining to the long reconstruction process ahead.
"If it were to be a century until Notre Dame is back to where it was, that could force us to remember what it's like to build something with faith that it'll become, once again, the beauty that it was."
©WLNE-TV/ABC6 2019