Nudist campground seeks lifeguard for 2018 season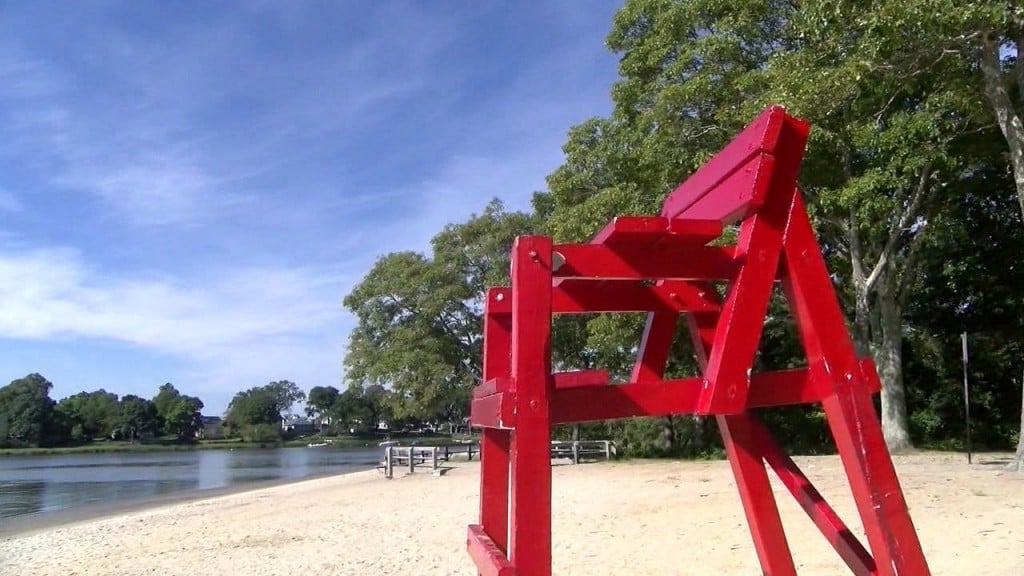 By: Chloe Leshner
cleshner@abc6.com
@ChloeLeshner
FOSTER, R.I. (WLNE) — A decent paying summer job is now available for just the right person. Someone with nothing to hide. A local campground is searching for a lifeguard but it comes with a catch.
The job listing asks that the person have good communication skills, works well with families and of course is able to dive in and save a life if necessary. But the biggest requirement is an open mind because the position is a life guard at a nudist campground.
They say it's Rhode Island's best kept secret.
"It's a great community," says Heather Johnson.
A campground in Foster where you definitely have to be comfortable in your own skin.
"There's not a lot of differences between any other campground. Just no clothes," says Rick Pelletier.
Here it's no shirt, no shoes, no clothes, no problem.
But they do have 1 problem. They need a lifeguard for their small pond.
"The requirements are standard throughout the state, we just ask someone to be a little open minded. We don't require the lifeguard to be nude but if they choose to at some point then they're more than welcome to," says Johnson.
Johnson started off at the camp as a lifeguard herself and more than 20 years later, hasn't left.
"The first thing I noticed was how beautiful the place is and then how friendly the people were," she says.
Dyer Woods is a family campground where kids of all ages are part of this culture. It's been in Foster for 53 years.
Neighbors we caught up with don't seem to have a problem with what happens there.
"Whatever goes on behind those gates is their business and they have a right to live free the way they want to live and they found a place to do that," says Dan Tortorella.
The nudists understand some may have a problem with people who want to let it all hang out, but they say after a while going 'au natural' becomes no big deal.
"Once you take your clothes off for 10 minutes, it's natural. It's great," says Pelletier.
Applicants must be at least 18 years of age, and have both First-Aid and CPR training. Other qualifications include good communications skills and the ability to be a team player.
The uniform is optional.
All who are interested in setting up an interview can call: (401) 397-3007.
The full post can be read below.
©WLNE-TV/ABC6 2018