Number of jobs in Rhode Island exceeds 500,000 for 1st time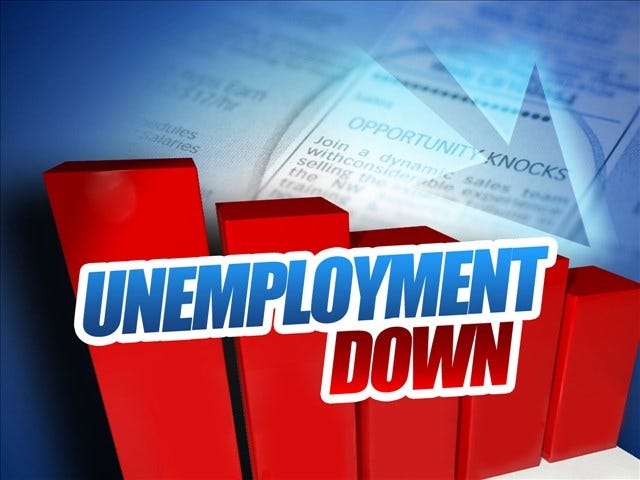 By: Associated Press
Email: news@abc6.com
Twitter: ABC6
PROVIDENCE, R.I. (AP) _ Labor officials say the number of jobs based in Rhode Island exceeds 500,000 for the first time in the state's history.
The state Department of Labor and Training said Thursday that the number of jobs based in the state totaled 500,300 in May, which is up by 1,200 jobs from the revised April estimate of 499,100.
The department says Rhode Island has gained 7,500 jobs in the past year. The retail trade sector has gained jobs for four consecutive months.
Democratic Gov. Gina Raimondo praised the steady progress.
Rhode Island's unemployment rate also ticked down to 4.4 percent in May. The rate was one-tenth of a percentage point lower than in April.
The state's unemployment rate is six-tenths of a percentage point higher than the national rate of 3.8 percent.
© Associated Press WLNE-TV / ABC6 2018