Nuts 'n More storefront coming to Pawtucket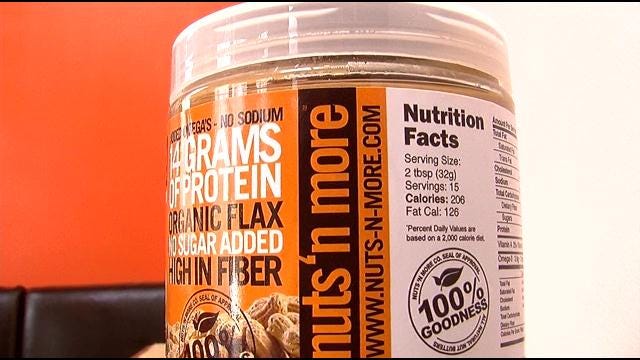 By Abbey Niezgoda
If there really is a recipe for success, you might find it filling up the jars at a factory in Pawtucket, where peanut butter has become the bread and butter for the three guys behind Nuts 'N More.
"This is like a craft how we make these butters," Dennis Iannotti said. "These are artisanal!"
Complete with Rhode Island accents, the butters were born with the idea to pack them with protein and other supplements. They come in flavors you will not find at the average supermarket, from chocolate almond to cinnamon raisin.
They started selling roughly 30 jars a day before taking their peanut butter pitch to potential investors on the hit ABC show Shark Tank.They ended up landing a $250,000 deal in exchange for giving up a little over a third of their company to two sharks.
"I was thinking this is the scariest thing I've ever done in my life, but also one of the most exciting," Peter Ferreira said.
In the three weeks since they appeared on Shark Tank, they've had more sales than in the entire year they had been open before that, selling just about 70,000 jars.
"It's been three weeks – it feels like it's been 9 years," Neil Cameron joked.
They are pumping out peanut butter as fast as possible, with more than $200,000 in sales since the show. In order to help keep up, they have brought on 6 more employees.
They are in talks to get in big box stores across the country by the end of the year, from Whole Foods to Williams-Sonoma. They hope to open a store front in Pawtucket by the end of next month.
"We've got a lot of things coming," Iannotti said. "We're going to have more butters, different kind of butters, maybe some bars."
To all of the people who may have thought they were nuts for thinking Nuts 'N More could be a big businesses, they say the proof is in their peanut butter.
They are in the process of creating a storefront in their mill complex in Pawtucket. The Grand Opening is expected in the next few weeks.
Find more about the butters here: http://www.nuts-n-more.com/