Storms whip through Rhode Island leaving severe damage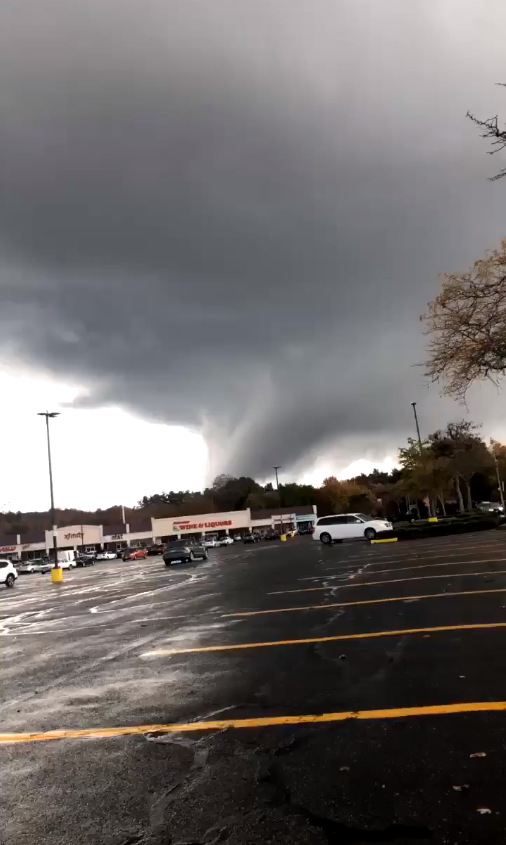 By: News Staff
Email: news@abc6.com
Twitter: @ABC6
LINCOLN, R.I. (WLNE) – Residents on Meadow View Boulevard in North Providence have been without power going on eight hours now and they're not the only ones dealing with a major clean-up, Lincoln and Raynham also hit hard.
The people that spoke to ABC6 are just happy they're safe, saying their homes are replaceable, but their lives are not.
Trees down, power lines snapped in half, the damage of a tornado touching down in Lincoln Tuesday afternoon.
The storm then cut its way through North Providence.
"It's just amazing how it just hit in one spot on this street!" one resident told us.
The National Weather Service says they're actively surveying, and confirmed a tornado in Lincoln, but no tornado has been confirmed in North Providence yet.
But the damage so bad, streets had to be blocked off.
We're told in those harder hit areas, rooves were blown right off houses.
On Meadow View Boulevard trees fell on homes, knocking out power.
"I got a call, I was at work, that a tree had just landed on our house. So, I zipped home," said Gene Giarrusso who came home to see a tree had fallen on his garage.
The damage he says will cost him thousands of dollars. But he's grateful it wasn't worse.
"The house can be repaired, trees can be taken down, but fortunately there was no loss of life, no one got injured. Everybody came through it just fine," he adds.
The storm's rage continued in Massachusetts.
In Raynham, a Taunton man recorded a shocking video on his lunch break.
"My buddy who was driving said, 'Yo what is that?' so we just turn around and we see this funnel cloud, and off to the right was just the darkest clouds I've ever seen," said Liberto Carreiro, who couldn't believe his eyes, never expecting to see something like that in Raynham.
"Out of all the years I've lived in New England, I've never witnessed a tornado. I just can't believe I saw that."
That funnel in raynham may also be the tornado touching down a second time the National Weather Service will be out tomorrow to make an official determination.
The following is an update from the National Weather Service regarding today's weather:
Stay with ABC6 as we connect you to the latest developments on todays wild weather.
© WLNE-TV / ABC6 2018