NY Congressman concerned about ISIS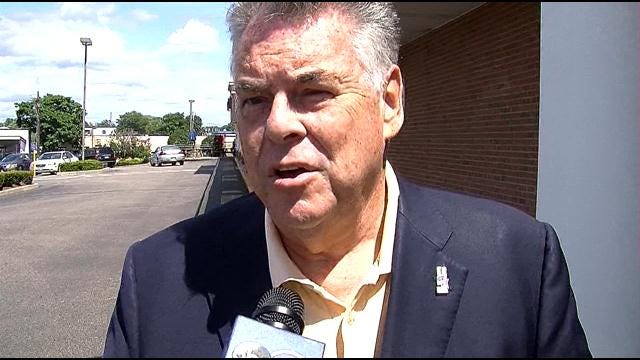 By News Staff
One of the top leaders in congress was in Rhode Island today and he's worried about potential terrorist attacks in America.
New York Republican Congressman Peter King is chairman of the House Homeland Security Committee.
While he says President Obama is doing the right thing by launching air strikes against "ISIS" rebels in Iraq, the military action should have been taken months ago.
King is worried those terrorists could wind up on US soil.
"Their leaders have said they want to attack the United States. Several of their people, just three years ago, attempted to attack Fort Knox. But they have thousands of fighters, fighting in Syria alongside them, who have European passports, which means they can fly directly into the U.S.," says Rep Peter King.
King says a potential "ISIS" attack could be worse than 9/11.
The New York congressman was in town attending events on behalf of the Rhode Island Republican Party.
(C) WLNE/TV 2014