Obama urges Senate to follow Sen. Kennedy's example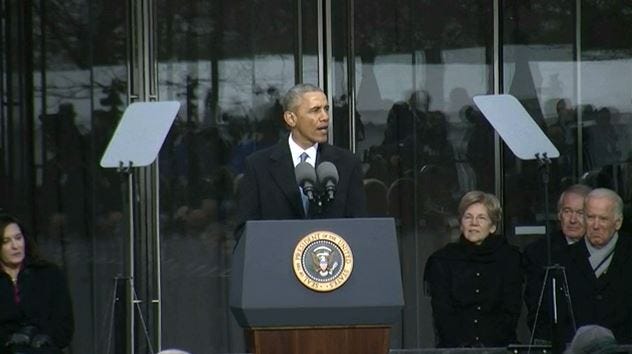 By The Associated Press
BOSTON (AP) _ President Barack Obama says American politicians in an era of partisanship should try to carry themselves more the late Massachusetts Sen. Edward Kennedy.
Obama is speaking at the formal dedication of an institute named for Kennedy in Boston.
Obama says Kennedy understood the only point of running for office was to get something done. He says in his later years Kennedy grieved how Congress had changed and had lost its collegiality.
The president says citizens are cynical about government and disgusted by politicians' trivial pursuits and grandstanding for cameras.
Obama says Kennedy's institute can help change that. He's holding up Kennedy as an example that U.S. leaders should follow.
Obama says he personally owes Kennedy a lot.
Kennedy died of brain cancer in 2009.
(C) The Associated Press 2015