Ocean Race puts spotlight on sailing culture in Rhode Island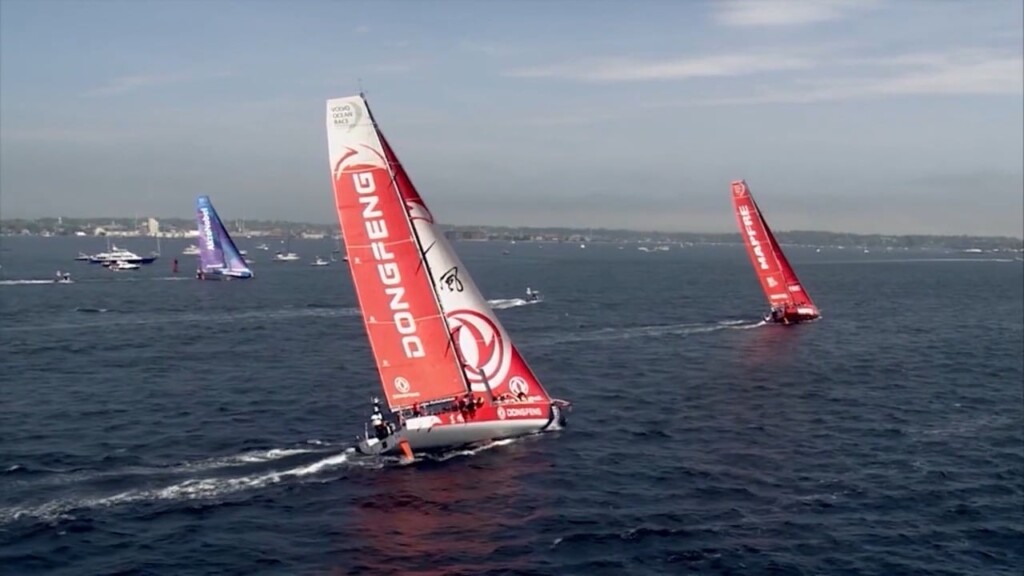 NEWPORT, R.I. (WLNE) — Sailing is a huge part of many Rhode Island Communities, whether you compete or sail just for fun.
For high school students Jake Demos and Aurora Meunier Mott, sailing is a way of life.
"I've been sailing pretty much my whole life, I grew up on boats, my whole family is into it, it's something I enjoy doing," said Demos.
"I've been sailing for three years, I started actually at Prout," said Meunier Mott.
Not only are they on Prout High School's sailing team, they're also big fans of the Newport based sailing team 11th Hour Racing.
"Something that was really cool for me is last summer they were out here practicing a lot and I was like 100 feet away from them, just real close, and it's awesome to see that and their progression along the ocean race," said Demos.
Courtney Kingsley, an education programs manager at Sail Newport said The Ocean Race coming to Newport showcases the never ending opportunities that come along with the sport.
"What I think is really amazing is the boat builders that are going to be here, all those kids could be a boat builder, the sailmakers, the scientist, all of those careers that come with the ocean race along with being a sailor," explained Kinglsey.
Kingsley adds that sailing may seem intimidating at first, but she says really, anyone can sail.
"The culture is ready to teach and invite people into sailing, all you have to do is ask," said Kinglsey.