Ocean Race spotlight: East Greenwich sailing team's impressive season sails on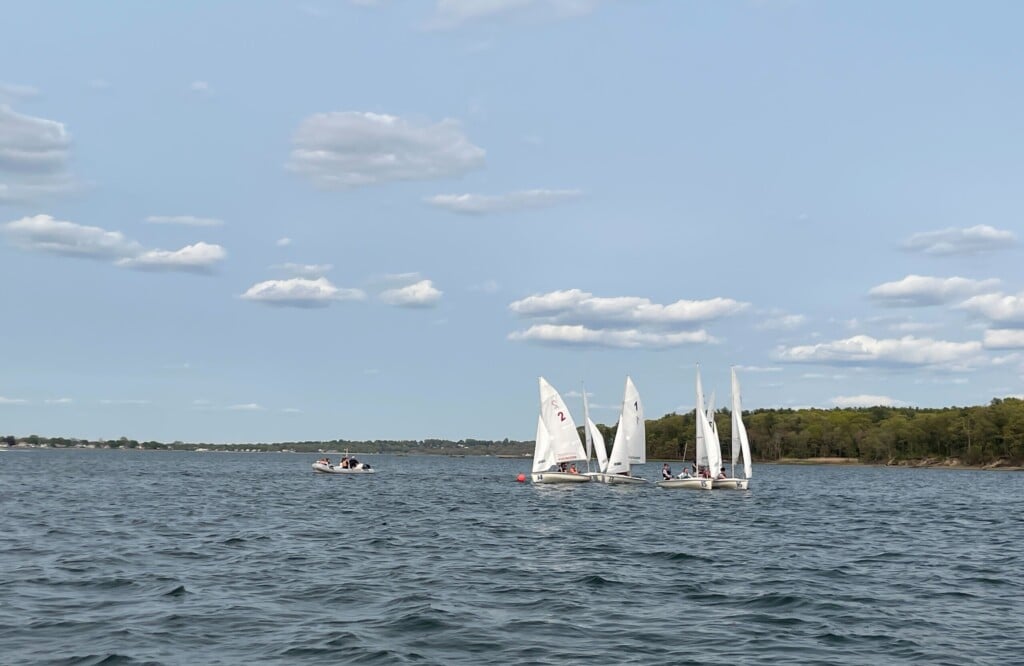 EAST GREENWICH, R.I. (WLNE) — With the Ocean Race in Newport, sailing in Rhode Island is being put at the forefront.
One of them, in East Greenwich, is a group of high schoolers competing at a high level on the high water.
"I found this team and I joined it on a whim and it's "still the best decision I've ever made," said Harper Kelley, a sophomore at East Greenwich High School.
"We got hooked and now our day-to-day is showing up here and practice all through the week," added Zach Amelotte, a senior captain of the sailing team.
For the students that make up the Avengers sailing team, the sport full of tacking, twists, and shifts has become second nature to them by now, as they spend their afternoons once they get off school on the water mastering the sport.
On the water for about three hours per day, the sailors go over a number of different scenarios and possibilities they could encounter on the water on race day. The more you do it, the sailors say, the better you get at learning how to control what you can't control — the wind.
"They have to understand how to make that boat go," said assistant coach Anita Lessard. "Each sail is like an airplane wing so they have to understand dynamics of flow pressure all of those things."
The Avengers sailing team is in the midst of a successful 2023 season. Winning a race at MIT last weekend, which qualified them for the National Invitational, meaning the sailors out of EG will soon go up against the very best the U.S. has to offer in high school sailing.