Off-duty Wrentham firefighters catch demolition worker who fell through roof of airplane hangar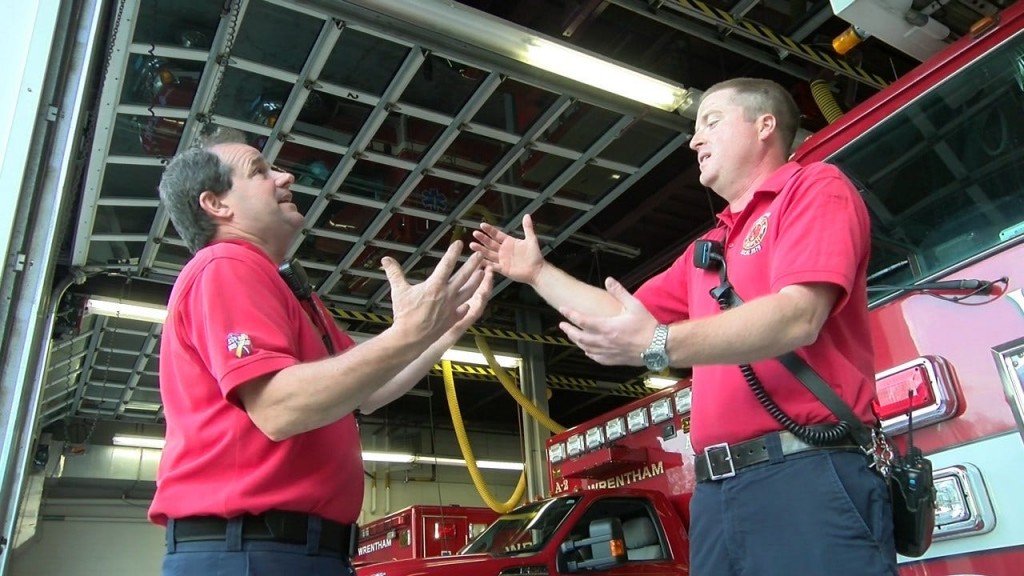 By Kirsten Glavin
@kirstenglavin
NORFOLK, MA – Two off-duty Wrentham firefighters were hailed heroes by the Norfolk Fire Department Friday, after they saved a demolition worker from Attleboro who slipped through the roof of an old airplane hangar in Norfolk, Thursday afternoon.
"I put my arms up, Joe leaned in… Just like this," Norm Gray explained, showing ABC6 News how he braced for the impact.
Norm Gray and Joe Cuddihy said they had no more than 15 seconds to act before the demolition worker plummeted, face-first, 25 feet toward the concrete ground.
The worker was doing work on the roof when he slipped from a steel girder. Another demolition worker tried to help by holding onto his boot.
"He looked at me, I looked at him," Gray said, referencing Cuddihy. "Meanwhile, the guy's screaming. There's a guy on the roof screaming, 'I cant hold him anymore, I cant hold him anymore!'"
As he fell, the two off-duty firefighters held up their arms while using their bodies to help break the fall. "He came down like a ton of bricks, we all hit the floor. It's amazing, the guy didn't have a scratch on him," said Gray.
Out of all three men, Cuddihy was the only one injured. He ended up with a bloody nose and a loose tooth.
"I got the wind knocked out of me. We were all on the ground for a couple of minutes looking at each other," Cuddihy explained.
The duo told ABC6 News they knew they were in the right place at the right time, and likely saved the man's life.
"There's no way he would be walking today, he should thank his lucky stars," said Gray. "His lucky stars' names are Joe and Norman."