Officer Gregg Maloney funeral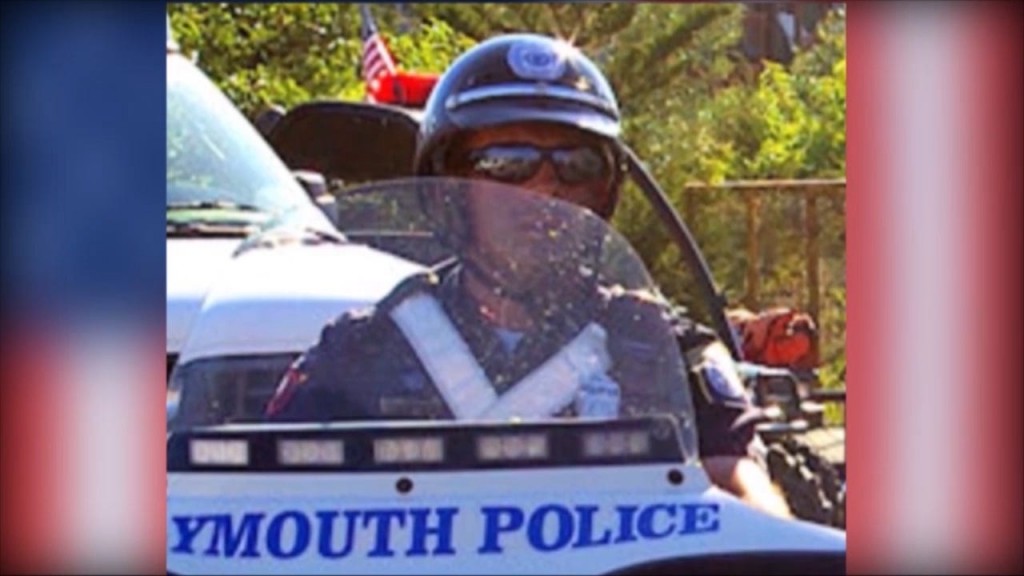 By Dana Griffin
@danaRgriffin
PLYMOUTH, MA- Two thousands police officers from all over the country said a final goodbye to Officer Greg Maloney.
The 17-year veteran was killed in a crash on his police motorcycle last week.
Falmouth Police officer, Melissa Martin said, "Not too many work the job we do so you know, we're kind of a close family, even though we might not work for the same department. We all wear the same uniform."
The procession was led by officers carrying the motorcycle patrolman's helmet down Court Street to St. Peter's church.
"Very somber; reminds us that it can be any one of us anytime of the day and it just makes us remember their family, their friends, their fellow officers," said Vermont State Police officer, Paul Dean.
To the sound of bagpipes, the 43–year old husband and father of two's casket was carried in the church for a private funeral.
Officer Maloney was traveling with another motorcycle officer when he crashed. The exact cause of the accident is still under investigation.
©2014 ABC6/WLNE-TV. All Rights Reserved.