Officer Hospitalized After Early Morning Fire in Johnston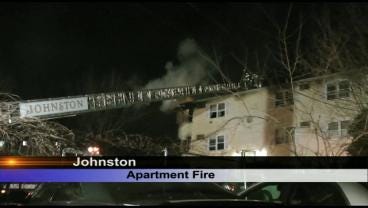 A Johnston police officer is being treated for smoke inhalation after an early morning fire in Johnston. Flames broke out of the three-story building off of Starr Street at about 4 a.m.
Officials say everyone who lived there made it out OK. Witnesses on scene were concerned about how the fire may have started, but officials won't say just yet whether they believe the fire was suspicious.