UPDATE: Officer-Involved shooting in Brockton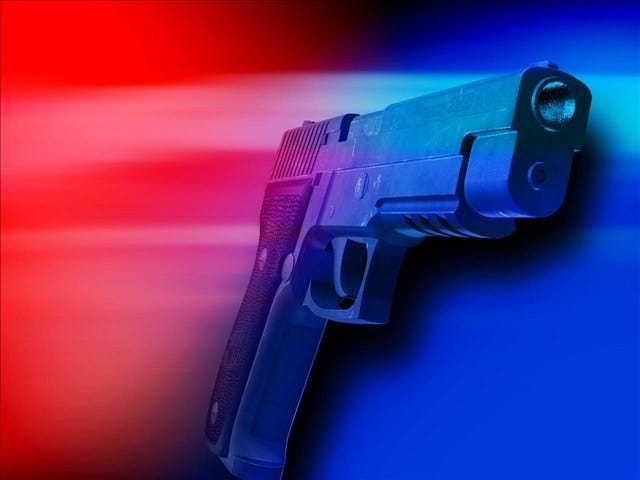 The suspect who suffered a lower-body after being involved in a shooting involving as Massachusetts State Police officer has been identified.
The investigation indicates that 25-year-old Claude W. Brown-Madison, of Fall River was armed during the incident and pointed a firearm at the trooper. Brown-Madison's firearm was recovered at the scene.
According to police, the circumstances that led to the trooper's confrontation with Brown-Madison are still under investigation.
Brown-Madison is currently charged with:
1. Armed assault with intent to murder
2. Assault by means of a dangerous weapon
3. Committing a firearm violation while having a record that includes at least three prior violent or drug crimes
4. Unlawful possession of a firearm
5. Possession of a firearm and/or ammunition without an FID card.
Police say Brown-Madison will be arraigned when doctors determine he is medically able.
The officer has been placed on five days administrative leave, per state police policy for department members involved in shootings.
*****************************************************
By News Staff
Email: news@abc6.com
Twitter: @ABC6
BROCKTON, MASS (WLNE) – A Massachusetts State Police officer was involved in a shooting incident, early Saturday morning.
According to state police spokesperson, Dave Procopio, the facts and circumstances of the incident are still currently being investigated at this time.
The preliminary information suggests that just prior to 9 a.m., during a confrontation with a male suspect, the Trooper discharged his weapon, Procopio said.
Ongoing investigation indicates that the shooting occurred next to a building that is part of a residential complex on Colonel Bell Drive. The suspect is believed to be from that area according to police.
The male suspect was transported to an area hospital with non-life threatening injuries after suffering a lower body gunshot, then later transferred to Boston Medical Center for further treatment
Procopio said that more information will be released when available and appropriate.
©WLNE-TV/ABC6 2019