Portsmouth Police Defend Force Used In Custody Death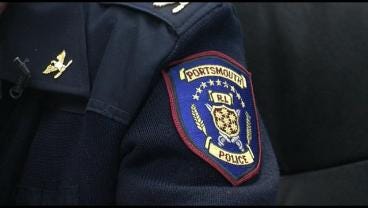 Portsmouth Police are defending their department after allegations that the officers suffocated Craig Raposa, 25, of Tiverton Friday afternoon.
"No officers acted in any way shape or form out of any procedures that are set forth," Chief Lance Hebert said.
Raposa called them to the Bayview Apartments to check on his mom because she would not answer the door. When they arrived, they realized, it was not his mom who needed the help.
"They realized they were dealing with someone who has some severe mental difficulties," Hebert said. "And that possibly he made that phone call because he wanted to make contact with the mother."
Police decided to get Raposa to a hospital before he hurt himself or anyone else.
"He was screaming and thrashing around on the ground," Hebert said. "And that's when the mother came out to assist."
Police say his mother, who told ABC 6 that the officers suffocated her son, helped them hold him down. Moments later, he died.
Now conflicting reports are surfacing about how long it took before someone tried to resuscitate Raposa.
"As soon as he was found to not be breathing, immediate medical attention was administered," Hebert said.
"He was on the ground without any movement for 10 to 15 minutes," a neighbor said who witnessed all of it. "And my concern is, if he was unconscious, why were they not doing CPR on him?"
The Attorney General's Office and the State Police are now investigating.