Officials find closure after Tsarnaev death sentence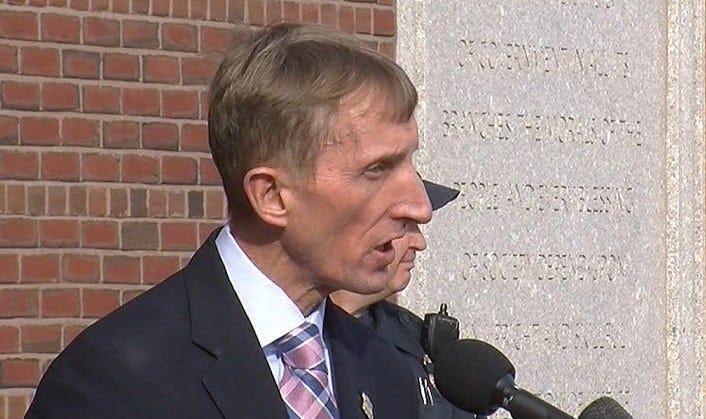 By Mike Lacrosse
Law enforcement officials from the federal, state, and local level all worked together on the capture of the Tsarneav brothers and the investigation leading up to the trial. Many of them also attending and testifying—and admitting it was emotional for them as well.
"The good thing is this sends a message for America we will not tolerate terrorism," said Boston Commissioner, William Evans.
The FBI, Boston, Watertown, MBTA, MIT, and State Police all played a role in the process that lead to the conviction, and now death sentence, for terrorist Dzhokhar Tsarnaev.
"Just was served today," said FBI Special Agent in Charge, Vince Lisi.
Ed Deveau, Watertown Police Chief, describes, "Looking at the jurors when they came out, it was obviously to me they made a difficult decision."
Chief Deveau attended much of the trial, namely for his guys who were in the fight of their lives on the streets of Watertown as they tried to stop the Tsarnaev brothers. Some officers, who never even shot their guns before, were dodging bullets and bombs.
"We, as a department, made a decision we would embrace whatever was decided… and they saw all the evidence and made the decision they did today… and my thoughts are with them," continued Deveau.
MBTA Officer Dic Donohue, who was injured during the shootout, says the sentence is a relief.
Murdered MIT Officer Sean Collier's department says it's another chance at closure.
"We trust the jury's process. We have that as a community. We decided to move on. I think this is an opportunity to take that next step," explained MIT Chief John Difava.
A chance to move on is what pretty much sums up the feeling of not only law enforcement but the victims as well.
© WLNE-TV 2015