Officials: Remains of Cook's ship likely in Newport Harbor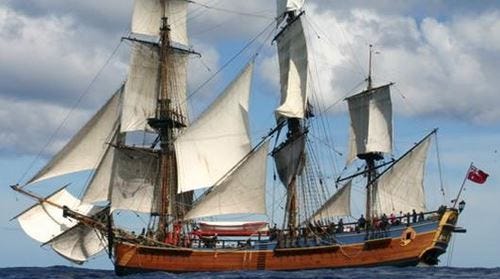 By The Associated Press
news@abc6.com
PROVIDENCE, R.I. (AP) _ Rhode Island Marine Archaeology Project officials are set to announce this week that the group is almost certain that a ship Capt. James Cook used to sail around the world is located somewhere below the depths of Newport Harbor.
To celebrate Rhode Island Independence Day, RIMAP will announce on Wednesday that it's 80 to 100 percent sure that the remains of the HMS Endeavour _ later renamed the Lord Sandwich _ is among sunken wrecks off the state's coast.
RIMAP used documents in London to map and then analyze sites where the ship may be found in the harbor.
The Endeavour was used by the famed explorer to claim Australia for the British. It was one of 13 vessels sunk by British soldiers when Newport was under siege in 1778.
(C) The Associated Press 2016