Officials say, Virgin Mary statue set on fire at Boston church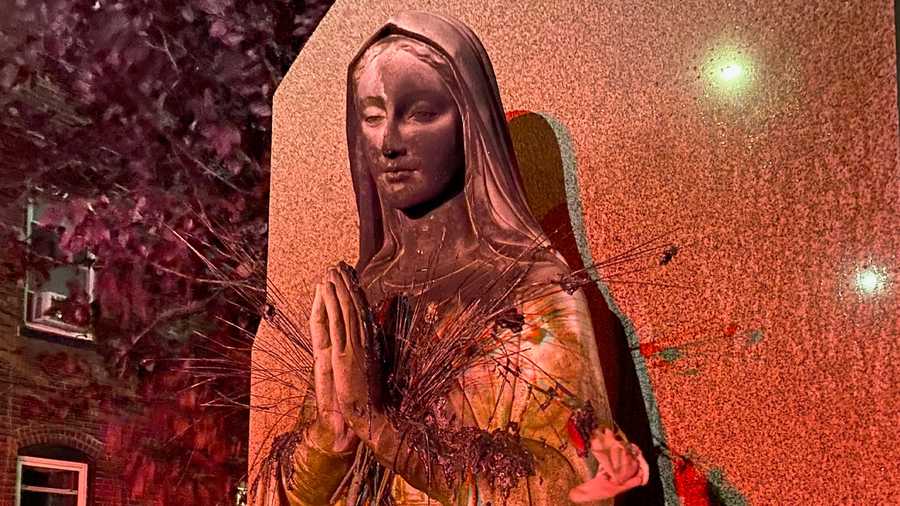 BOSTON, M.A. (WCVB) – Boston police are investigating an arson at a Boston church after a Virgin Mary statue was set on fire Saturday night.
Officers responded at about 10 p.m. to a report of a fire near Saint Peter Parish in the city's Dorchester neighborhood.
Upon arrival, the officers saw that a statue of the Blessed Virgin Mary had been set on fire.
Police spoke with Boston firefighters, who said that an unknown suspect had set fire to plastic flowers, which were in the hands of the statue, causing the face and upper body of the statue to be burned.
A Boston firefighter, who said he was among those who responded to the fire, shared a photo of the burned statue with NewsCenter 5.
The Boston Police Department said it is investigating the arson. Anyone with information is strongly urged to contact detectives at 617-343-4335.
Those who wish to provide an anonymous tip can do so by calling the Crime Stoppers Tip Line at 1-800-494-TIPS or by texting the word "TIP" to CRIME, which is 27463.