Officials warn residents of new FBI scam calls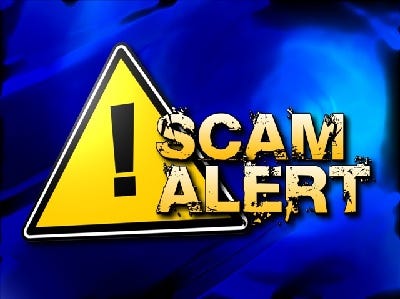 By Alana Cerrone
Plainville Police are warning residents of a recent 'FBI' scam phone call.
One resident alerted police that she was receiving calls from someone with a think accent claiming she owes $1040 to the IRS and must pay over the phone immediately, or else will face arrest.
In response, the IRS has warned people about the scam across the country.
"This scam has hit taxpayers in nearly every state in the country. We want to educate taxpayers so they can help protect themselves. Rest assured, we do not and will not ask for credit card numbers over the phone, nor request a pre-paid debit card or wire transfer," says IRS Acting Commissioner Danny Werfel. "If someone unexpectedly calls claiming to be from the IRS and threatens police arrest, deportation or license revocation if you don't pay immediately, that is a sign that it really isn't the IRS calling."
More information on how to report phishing scams involving the IRS is available on the IRS website, IRS.gov.
Plainville Police says residents should be vigilant and not give any personal information over the phone.
© WLNE-TV 2014