"Old Ironsides" to once again set sail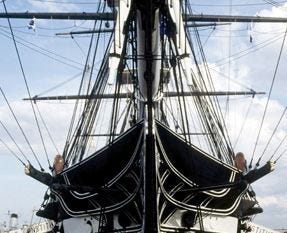 By News Staff
Twitter: www.twitter.com/abc6
BOSTON (AP) – A 215-year-old Navy ship will be soon be setting sail for the first time since 1997 to commemorate its victory over the HMS Guerriere during the War of 1812.
The USS Constitution will return to open water during an underway demonstration on Sunday. It's the first time it has set sail since turning 200 years old.
Matt Bonner, the historic ship's 72nd commanding officer said the event will bring together the Constitution's past and present.
The sail will honor the first time a U.S. ship defeated a Royal Navy warship of a similar size and the battle where the Constitution gained the nickname "Old Ironsides.'' The ship is in the Charlestown Naval Yard and welcomes more than 500,000 visitors each year to learn about its history.