Olive Garden serves local law enforcement for Labor Day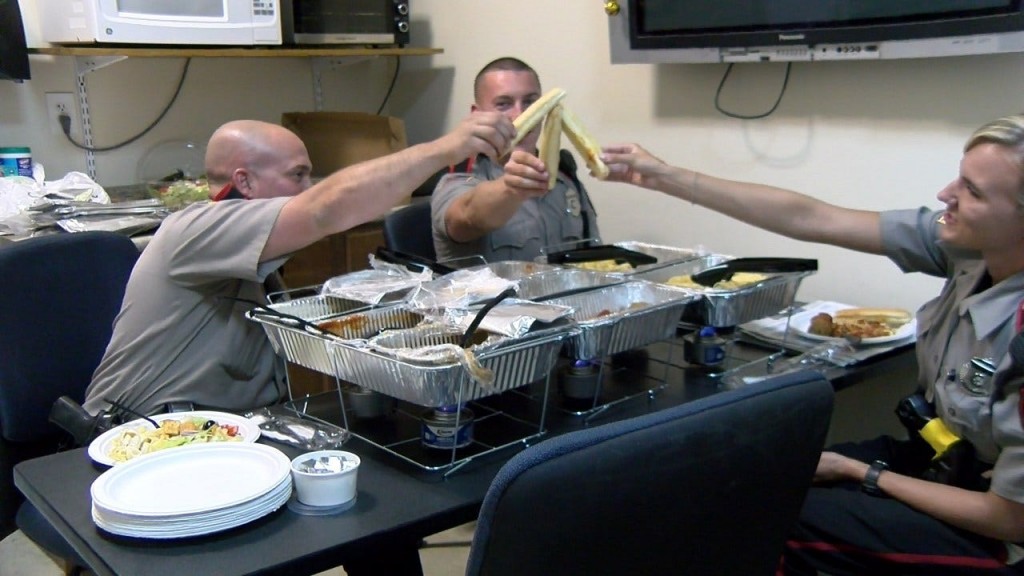 By: Chloe Leshner
cleshner@abc6.com
@ChloeLeshner
WEST WARWICK, R.I. (WLNE) — Labor Day is the unofficial end to summer and for many that means a day off from work or school. But some people don't have the option, especially law enforcement and first responders.
On what was one of the deadliest weekends on the road and an extremely busy one for law enforcement, the West Warwick Police Department actually had to have more people on shift. But Olive Garden wanted to say thank you giving them and a few other local departments free lunch.
There are no days off for West Warwick police officers.

"This weekends been a long weekend for us with the Portuguese festival which is very popular in our town. A lot of first responders, men and women, have been working long, long hours. Sixteen hour days its been a long weekend for us," says Patrolman James Coia.
Working a holiday many others don't have to made a little bit better with pasta, meatballs and salad all thanks to Olive Garden. The restaurant dropping off lunch for the officers.

"They go out there every day and put their lives on the line for the community. This branch, West Warwick, they serve our Olive Garden in case of an emergency," says Phil Yost the Warwick Olive Garden manager.
The restaurant has done this for local departments for the past 17 years.
"They're ecstatic just to have a restaurant admire and appreciate what they're doing," says Yost.
And given the current climate surrounding law enforcement the gesture is even more special.
"When the community is willing to give back to us it's awesome to feel appreciated and I know all the men and women here all of the first responders definitely appreciate it very much," says Coia.
All 850 Olive Garden locations nationwide do this for local law enforcement on Labor Day. They also served the West Warwick Fire Department.
(C) WLNE/ABC 6 2018