Olympic Family returns home to Taunton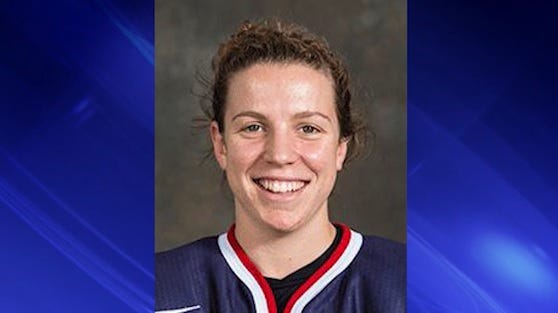 Nicole Gerber
@nicolegerber
TAUNTON – Robert and Linda Picard just got back to the US on Friday. They spent two and a half weeks in Russia, cheering on their daughter Michelle as she played defense
for the US women's hockey team.
Now, they're reliving the whirlwind of experiences that made
up the 2014 winter Olympics.
Countless iPhone photos tell the story of the family's trip
to Sochi… the Taunton
natives wanted to be as close as possible to Michelle as she represented the US on the women's hockey team.
"It's been kind of surreal that we just went through this.
She'd been working up to it for now like 4 years, she's been working at it and
finally made it and … that whole process was just like, overwhelming," said Linda.
21 year old Harvard University student Michelle helped lead the US team to a silver medal by playing defense through 5 games.
But a devastating loss in overtime during the final match, after being ahead by 2 points for most of the game, stole her dream for gold.
"They just felt like they didn't do what they set out to do,
and so it was a very emotional game… but now she's ready to do what she has
to do to try and make the next team," said Linda.
And though the Picard's are having a tough time adjusting
back to every–day life back in the states, they say they'd do it all over again to support their
daughter.
"It's just great to watch her out there. I mean she worked so
hard to get there, you know, and to see it finally realized, she finally
realized her dreams, was just amazing to watch," said Robert.
(c) WLNE-TV 2014