On this 4th of July, 103-year-old World War II veteran recalls his service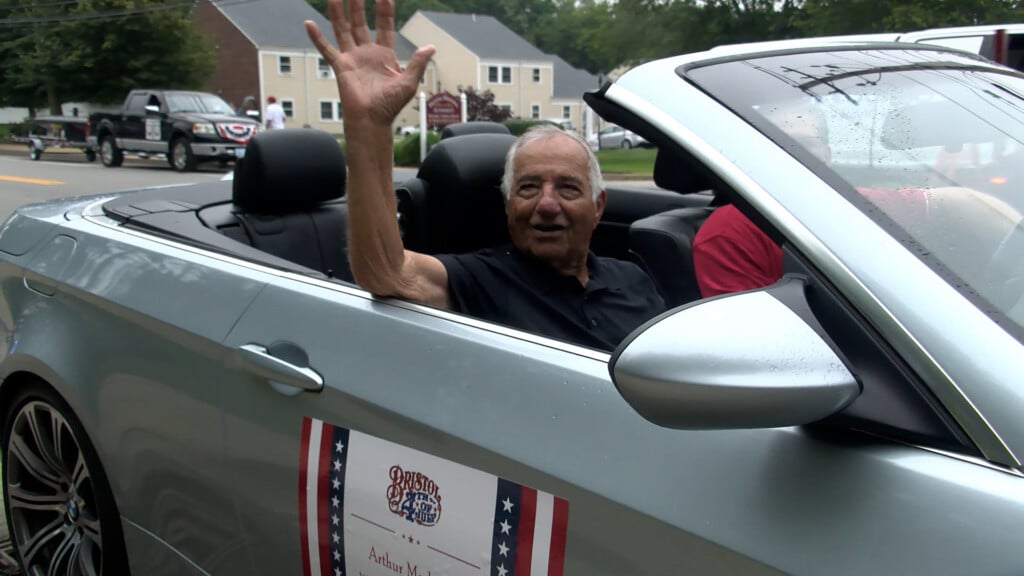 BRISTOL, R.I. (WLNE) — America's most patriotic town cleaned up Tuesday from weeks of festivities, culminating with the longest running Fourth of July parade.
Hundreds of military men and women walked in Bristol's Fourth of July parade along with dozens of veterans with amazing stories of triumph.
Arthur Medeiros is a World War II veteran and three-time Purple Heart recipient.
"The thing I think about the most all the time when they ask me is the weather. It was always cold. Lot of snow four or five below in Belgium. It was cold," he recalled.
Medeiros was shot and recovered three times and sent back to the cold battlefields as a machine gunner.
"I was hit in the back in the spine and I was paralyzed for three weeks, and I thought they would send me home. And then I recovered and they sent me back in again," he said.
The 103-year-old golfs three times a week and "[eats] whatever I want. I go to bed whenever I want. I guess there's no secret."
Medeiros, a Pawtucket native who now lives in Bristol, has watched the parade for years but for the past two, he's been honored in the parade by riding along the parade route.
When asked what his final words on this Independence Day are, he said, "Be kind."
"Be nice to one another. There's so many — all you hear is about the bad guys. you never hear about the good people and there's so many good people," said Medeiros.