One arrested for attempted illegal sale of high capacity rifle in Fall River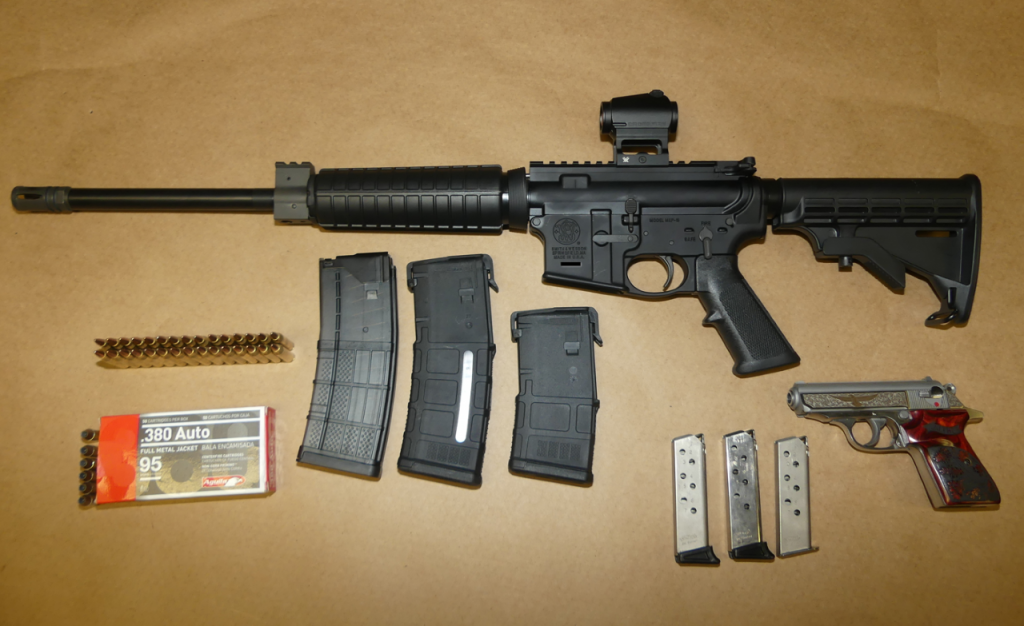 FALL RIVER (WLNE) – Detectives assigned to the Fall River Police Gang Unit made an arrest and prevented the illegal sale of a high-capacity rifle on Thursday.
Fall River policed leaned that 24-year-old Melanie Shackelford, of Rhode Island, was looking to sell an AR-15 on the street.
Detectives intercepted her and a subsequent search of a car uncovered a Smith & Wesson M&P 15 rifle, 30 round rifle magazine, 20 round rifle magazine, Walther PPK/S.380 caliber pistol, 3 pistol magazines, .389 ammunition, and .223 ammunition.
"I commend the investigators involved in this case; they prevented the potential use of a high-powered rifle from being used in our community", said Chief of Police Jeffrey Cardoza.
Shackelford was placed under arrest for the following charges:
Possession of a Large Capacity Firearm
Possession/Carrying a Large Capacity Firearm or Feeding Device
Possession of a Firearm without an FID Card
Possession of Ammunition with an FID Card
Improper Storage of a Large Capacity Firearm
Unregistered Motor Vehicle
Registration Plate Violation