One dead after crash leaves truck cab hanging over bridge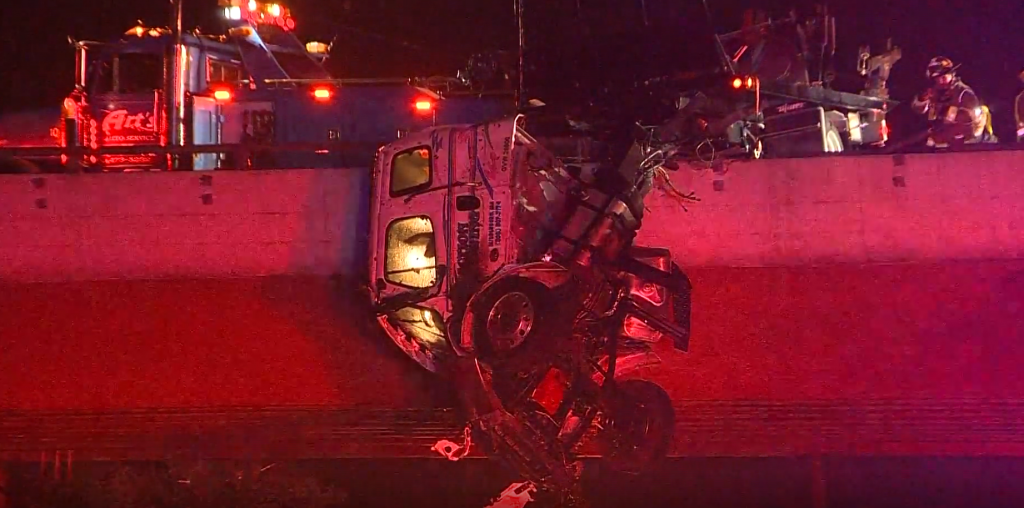 MILFORD, Mass. (WLNE)-A truck driver was killed after half of his truck went over the guardrail on Route 495 late on Friday night, according to Massachusetts State Police.
The 24-year-old driver veered out of his lane for an unknown reason, hit the guardrail, and then rode up over it leaving the cab of the truck hanging over Route 16.
He was taken to Milford Hospital where he was later pronounced dead. A 20-year-old female passenger was also taken to the hospital, suffering from minor injuries.
The crash remains under investigation by state police.