One dead in New Bedford plane crash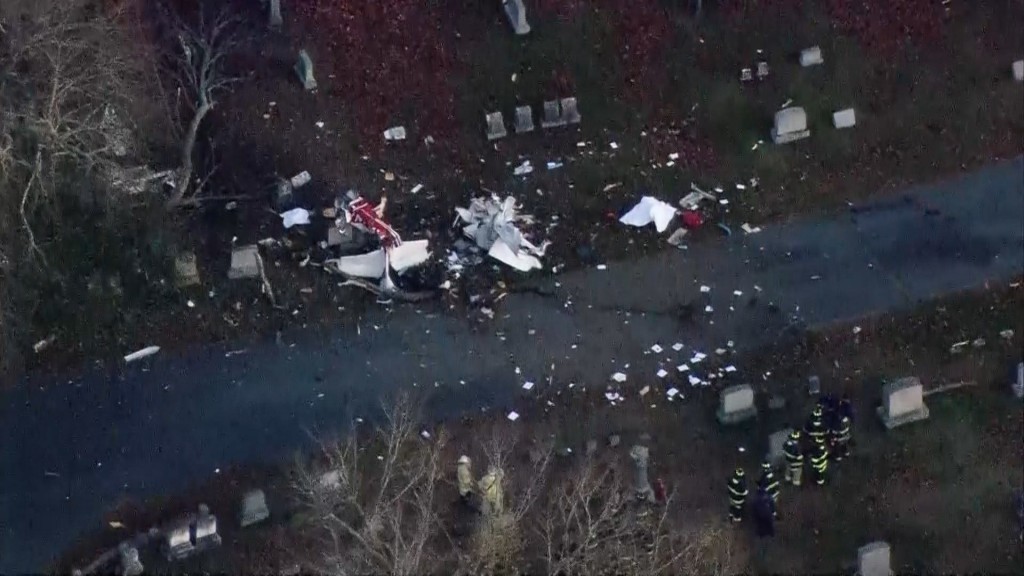 NEW BEDFORD, Mass. (WLNE) – One man is dead after crashing a plane he was piloting into Rural Cemetery in New Bedford. The man's family identified him as Paul Vidal of Westport.
"I heard on the news that he crashed in the graveyard to avoid houses, and I remember him saying that he would do that if he had come down to [avoid] hurting anybody," his wife Carol Ann Vidal told Boston television stations. "He's a good pilot."
It was around 3 PM Monday afternoon when witnesses say they heard a loud boom.
Officials say the Cessna 150 crashed into the cemetery shortly after taking off from New Bedford Regional Airport.
"Some people said it was spinning and it nosedived. Some people were saying it was sideways like it was going to flip over," said one resident.
Witnesses described seeing the small plane through a car or house window beginning to spiral out of control.
"I saw it go really, really, really low. And I didn't think it was going to be able to pull up," said Ty Velez. "It went sideways so we thought it was going to do a stunt or something. We really did not understand."
Though Vidal did not survive, there were no other passengers on board, and nobody on the ground was injured either.
Those at the crash site – astounded and saddened by what they saw.
"It's pretty sad to say that it was in a cemetery," said witness Kevin Medeiros.
The cause of this crash is still unknown.
This is a developing story. Check back here for updates.
©WLNE-TV/ABC6 2019