One Dead in Providence Barbershop Shooting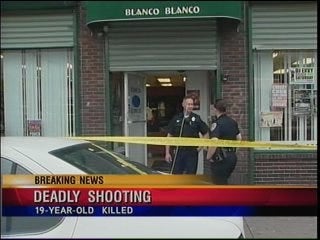 Providence Police have confirmed to ABC6 News that one man is dead following a shooting in a Providence barbershop.
The shooting happened Thursday, just before 5PM, at the Blanco Blanco barbershop on Elmwood Avenue. Police say a 19 year old was shot and killed by a gunman who entered the store.
Police believe the victim was targeted by the gunman, and that the shooting was not a random act. The victim has not yet been identified.
ABC6 News Reporter Malini Basu has the latest details.