One dead in Providence shooting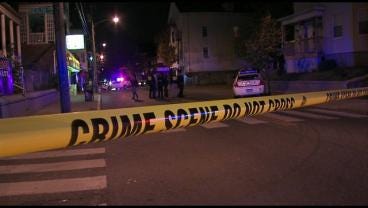 By: Alexandra Cowley
One man is dead after a shooting in a Providence home. The case is under investigation this morning. It all happened around 8 PM on Academy Avenue. The man shot was in his 30's and rushed to Rhode Island Hospital where he died.
One witness says she heard several gun shots ring out at the house behind her.
"Next thing I know I see people run out, the one ran to the backyard. The other one dropped to the ground and started crawling back to the house as if he got shot," described a neighbor.
This is the city's 17th murder this year.