One hospitalized after car hits pole in East Greenwich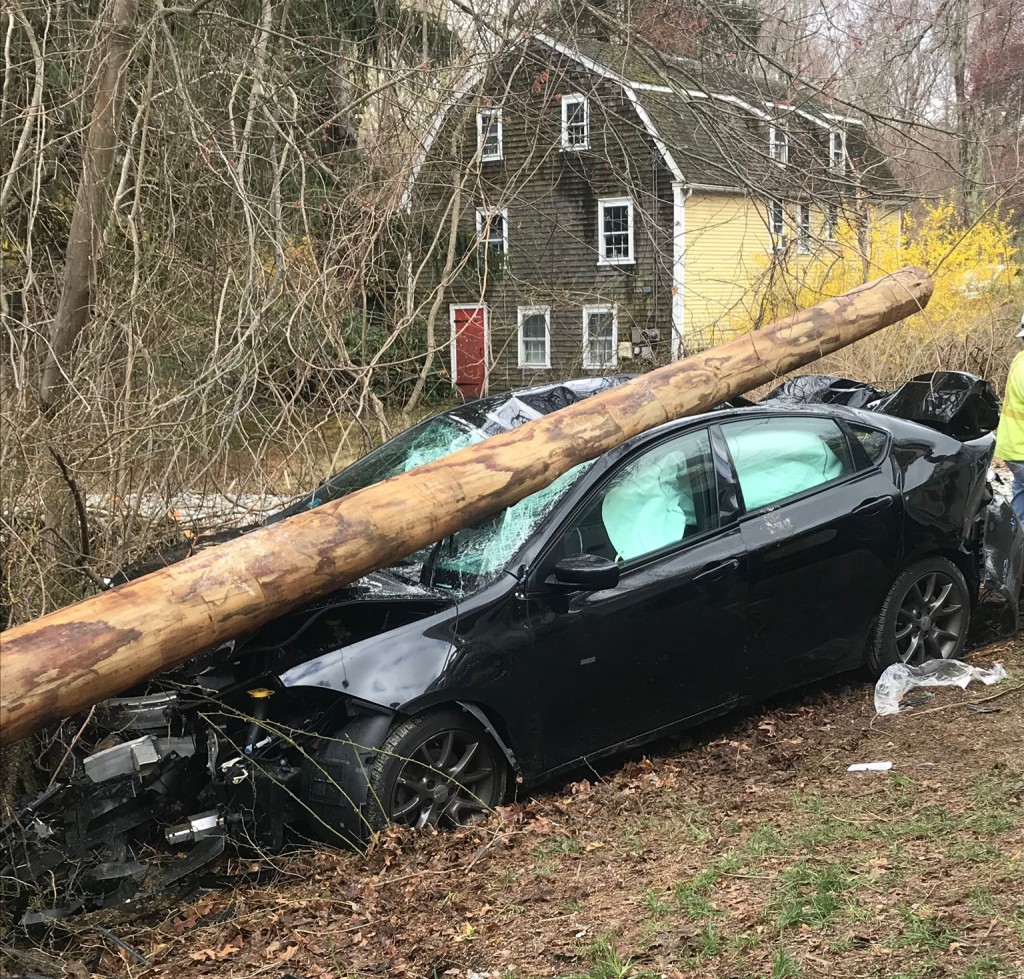 EAST GREENWICH, R.I. (WLNE)- One woman was taken to the hospital after her car hit a telephone pole Saturday morning.
Crews in East Greenwich responded to Middle Road just before 9 a.m. after a report of a car into a pole.
Firefighters said the female driver was taken to Kent County Hospital. The extent of her injuries are unknown at this time.
Fire officials said Middle Road is closed for the time being, as National Grid was called to the scene of the crash.
The department said no power was lost.