One hospitalized after transformer explosion on Doyle Avenue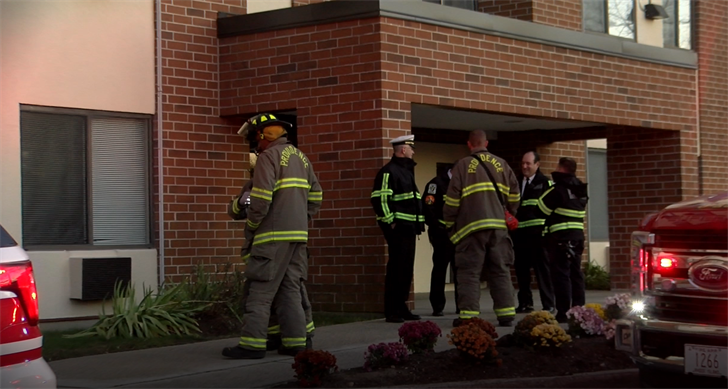 Email: BTaylor@ABC6.com
Twitter: BTaylorABC6
PROVIDENCE, R.I. (WLNE): One person was hospitalized with minor injuries after a transformer exploded on Doyle Avenue in Providence, according to the Battalion Chief.
The transformer, which was on a telephone pole, exploded around 3:30 p.m. on Saturday, according to the Chief.
East Side Apartments nearby lost power as a result and the backup generator did not work.
There are 87 residents in the building, some of which depend on oxygen tanks.
"Because they lost power they had to switch over to their portable oxygen," Chief Kevin Jutras said. "One woman in one of the apartments was having problems getting her portable oxygen to turn on so we sent rescue up to assist her."
That woman is stable and is breathing with a portable oxygen tank.
One person in the building was stuck in the elevator and had to be taken out by the Fire Department.
National Grid responded to the building to get the power back on. Providence Fire Department is staying at the building until power is restored.
©WLNE-TV/ABC6 2019