One man killed in Woonsocket fire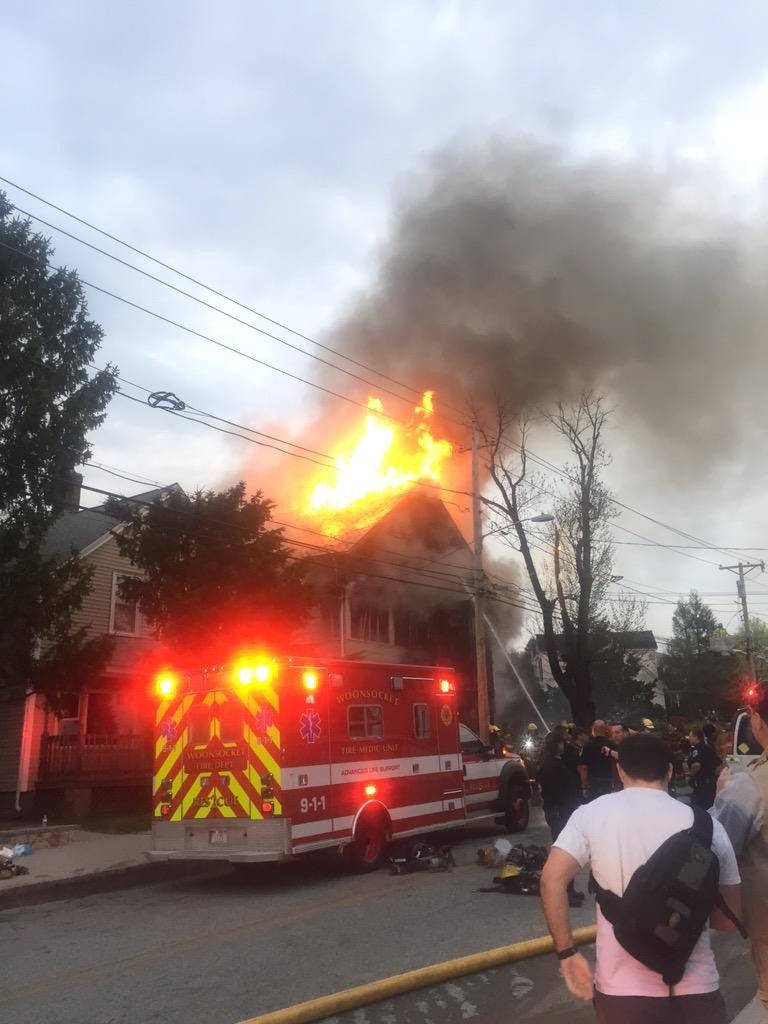 By News Staff
One man is dead after an early morning fire on Logee Street Tuesday.
Officials say 66-year-old Jerry Deluca died from injuries sustained in the blaze.
Firefighters were called to the scene just before 5:30 a.m. The three family home had families with children living on the 2nd and 3rd floors. It is believed that Deluca and another person lived on the first floor.
The home is considered a total loss.
Fire could be seen billowing through the roof. Nearby residents had to be evacuated as a precaution, though no damage was sustained to neighboring homes.
One resident also broke his foot escaping the blaze down the fire escape with his family. Firefighters managed to save a family dog from the flames but ABC6 learned Tuesday night that the dog was taken to a veterinary hospital and did not make it.
The cause of the fire is under investigation.
(C) WLNE/TV