One more mild day then turning colder midweek and bitter cold by the weekend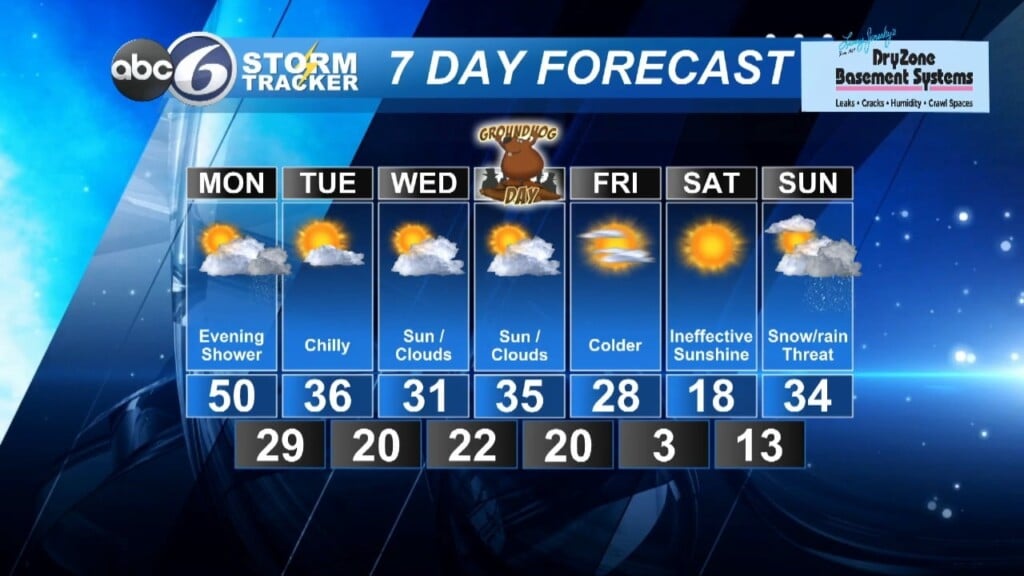 A cold front will be crossing the region tonight to begin breaking up some of clouds tonight. However, we have one more mild day to enjoy tomorrow and it will play out much like today with some sun early in the day that gives way to afternoon clouds. Then a threat for a couple scattered light showers will move through in the late evening with another cold front.
Temperatures will then begin to cool into the midweek stretch as a couple of weak distances pass by off the mid-Atlantic coast, generally just bringing some cloudiness to the region (more so toward the south coast), but any precipitation looks to remain offshore. Then a piece of Arctic air will move down upon New England for a couple of days as we head into the weekend. By Saturday morning I think we'll see lows starting off between zero and 5 above and not get out of the teens for highs!
TONIGHT: clouds to partial clearing late with lows only 36-39. Light breeze from the SW.
MONDAY: partial sunshine through lingering clouds. Highs upper 40s to near 50. Another light scattered rain shower could pass by during the late evening hours.
TUESDAY: colder, more sun than clouds. Highs in the mid 30s.
WEDNESDAY: sunshine mixed with clouds. Highs in the low 30s.
THURSDAY: sunshine mixed with clouds, especially to the south. Highs in the mid 30s.
ABC6 Meteorologist Bill Gile
bgile@abc6.com