One of the best seasons for maple syrup in Rhode Island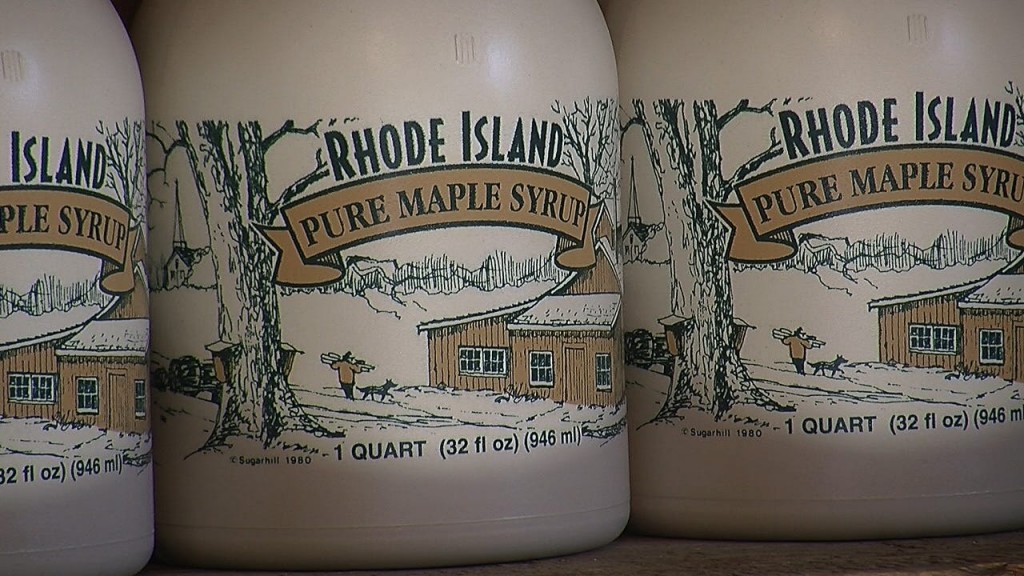 By: Chelsea Priest, cpriest@abc6.com
So many of us are ready for some warmer weather with the start of spring next week, but not the local maple syrup farmers like Gibby Fountain of Spring Hill Sugar House in Richmond. He's loving the cold nights we've been seeing, temperatures that were tough to come by last year.
Fountain explains, "Last season, the temperatures were just so mild, and we did have some freezes but they were so far between. It was the worst season we've ever had in 25 years."
In order for trees to produce sap there needs to be a hard freeze and then temperatures warm enough for the tree to thaw. Fountain goes on, "the tree freezes at night and when the tree thaws the next time, there is greater pressure in the tree so when there is a broken limb or you drill a hole it's actually pushed out."
This year the weather has been just right and trees have been tapped since January 8th, quite a turn-a-round from last year. "Last year we boiled about 3500 gallons of sap and this year we're at about 20,000 so a dramatic, dramatic difference and who knows how much longer it's going to go." This year, 20,000 gallons of sap equaled almost 300 gallons of syrup and as long as we keep seeing some freezing nights and warmer days, Spring Hill Sugar House will keep making syrup.