One person dead in East Providence fire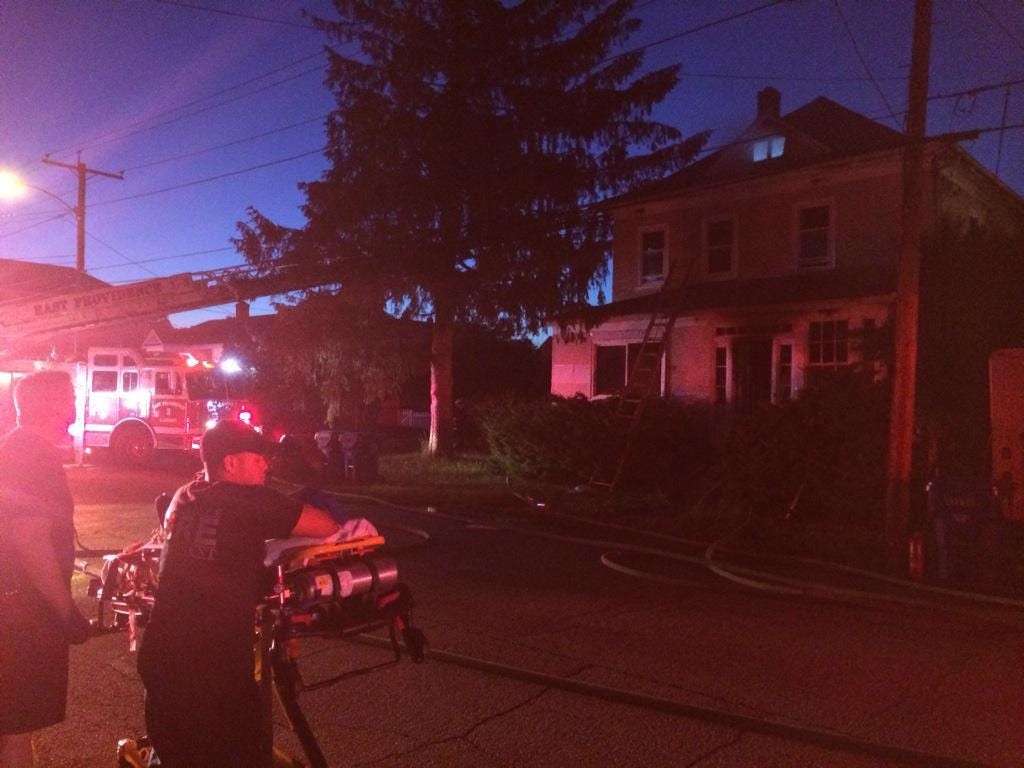 By News Staff
One person is dead after an early morning fire in East Providence.
Think black smoke billowed from the two-story home at 30 Fenmoor Street just after 3:00am Wednesday morning. Neighbors tried to rescue any residents trapped inside before firefighters arrived but found that the blaze had grown out of control."
"I heard the bang from them crashing through the door," said Bill Holt, a neighbor. "The two guys went through the front door and one of them being an off-duty firefighter he tried to actually go in the house. He said the house had definitely been on fire for a while and that the smoke was overwhelming."
The victim of the fire was identified by neighbors as Linda Michaels. She lived at the home with her adult son and his golden retriever. She was recently wheelchair bound due to poor health.
"It's very, very sad," said Holt. " Linda was in a wheelchair. That's why there was a ramp into their house."
Two firefighters were treated at the hospital for minor injuries and the family's dog was found dead in the home. The building inspector will assess the home to see if anything is salvageable.
The State Fire Marshall and East Providence Crime Scene Unit are investigating to find a cause for the fire.
(C) WLNE/TV 2015