One woman dead after head-on crash in North Kingstown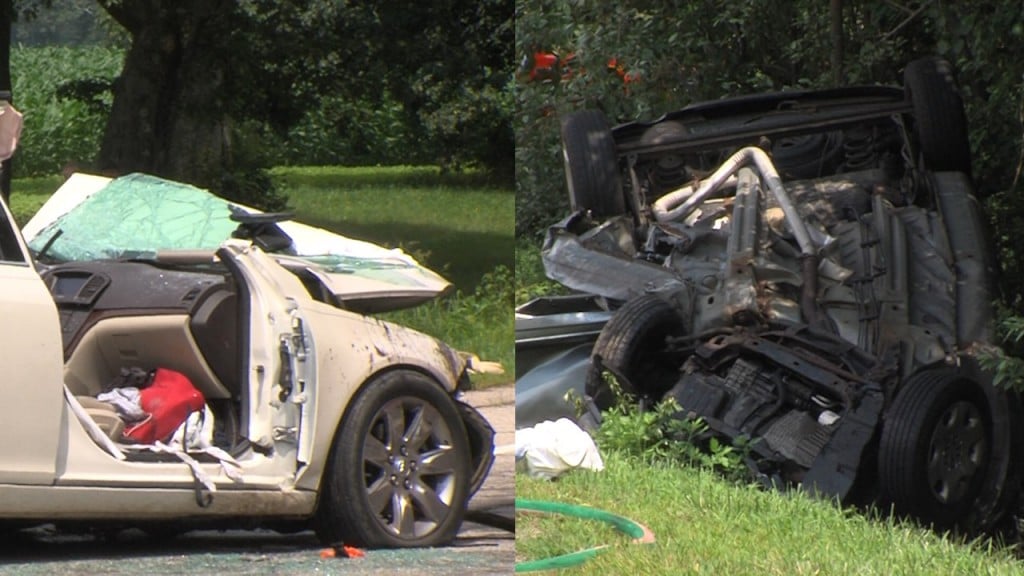 NORTH KINGSTOWN, R.I. (WLNE) – Authorities confirm an adult woman has died after a head-on collision Tuesday morning in North Kingstown.
North Kingstown Fire Chief Scott Kettelle confirmed they got reports around 11:30 a.m. of an accident on Route 2 in the area of Dry Bridge road.
Upon arrival, authorities found one vehicle in the middle of the road and one rolled over off the shoulder.  Chief Kettelle said both cars were severely damaged, and an adult female in each vehicle was "severely trapped."
The jaws of life were used to extricate both women from their vehicles. Chief Kettelle said it took 25 minutes to extricate the 57-year-old woman who was in the car on the road. She was taken to Rhode Island Hospital's trauma center in serious condition.
Leah Ribner Martin, 20, of North Kingstown was pronounced dead at the scene, and she was removed from the vehicle after the medical examiner arrived.
Traffic was immediately shut down by police, and is being rerouted. Accident reconstruction and police detectives are on scene investigating.