One-on-one with Senate President Ruggerio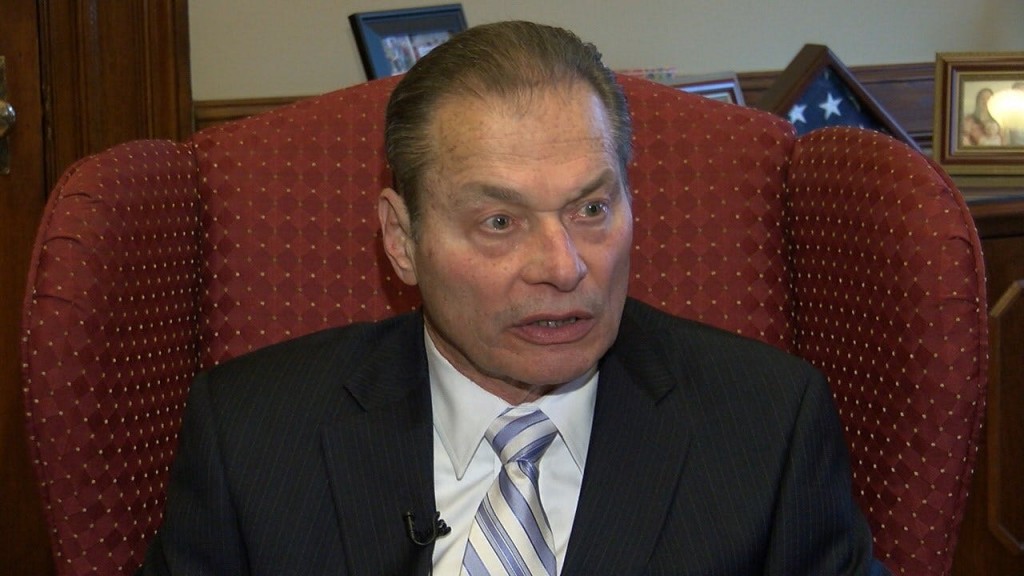 PROVIDENCE, R.I. (WLNE) — For Senate President Dominick Ruggerio, 2018 was nothing if not productive.
"Obviously we've done a lot of legislation this past year," said Ruggerio.
Ruggerio is touting gun legislation like the red flag law and bump stock ban, as well as progress in the opioid crisis, and the introduction of sports betting.
As for the greatest challenge of the year, Ruggerio said, "Obviously it's always the budget. We had a deficit last year, I think $140 million. Now we're looking at a deficit this year of $200 million. That's always a challenge because we have a structural deficit that ultimately we have to address."
One major letdown for Ruggerio's Senate was the loss of the PawSox. The Senate passed a stadium proposal early this year, only for it to stall in the House, before being reworked to the point that the team said 'no, thanks.'
"I'm really sad that we lost the PawSox," said Ruggerio. "I know the Speaker was looking to protect the taxpayers of Rhode Island. I felt that the Senate plan was a viable plan, and it was a revenue-positive plan. And it was kind of an uncomfortable situation, because everything that we were doing, Worcester was taking a look at what we were doing, and they were able to kind of trump us in that particular situation."
The split between House and Senate over the PawSox underscored the sometimes delicate relationship between Ruggerio and his counterpart in the House, Speaker Nick Mattiello.
"I consider the Speaker a friend of mine. I think he does a great job. We've worked together when we were both majority leaders on legislation. I have great respect for him, and I think we have a great relationship right now," said Ruggerio.
As 2019 begins, President Ruggerio is excited about the future of sports gaming, but is concerned Twin River doesn't have enough staffing to handle all the bets coming in.
"Well obviously we put aside a certain amount of revenue that we anticipated would be generated that we're not going to reach that level. I think it would probably be half that amount," said Ruggerio. "What I'm told is there are people up there that are getting shut out, and I think we have to address that because those people are not going to come back if that continues."
In the year ahead, the Senate President wants to expand sports betting to mobile devices, among other goals.
"Obviously I'm excited about the gaming issue. It's a revenue generator. We're going to need that money somewhere down the line. I see the economic development happening not only in the city of Providence, but also in the east bay area, and hopefully that will start in Newport. So I think economic development-wise and workforce development wise I think we're headed in the right direction," said Ruggerio.
In order to spur more of that development, Ruggerio says he will continue to push for the state to have more authority over state-owned land, like in the case of Providence's Fane Tower.
Ruggerio says it's also key to work to keep Hasbro in Pawtucket over the coming year, or at least in Rhode Island.
© WLNE-TV / ABC6 2018