Only 39 RI couples with civil unions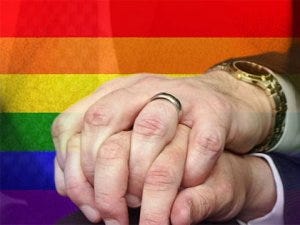 RI ACLU: only 39 couples get civil unions so far
PROVIDENCE, R.I. (AP) – Only 39 couples in Rhode Island have obtained civil unions since state lawmakers gave same-sex couples the option earlier this year.
The Rhode Island American Civil Liberties Union compiled the number, which they say shows that gay and lesbian couples see civil unions as a poor substitute for marriage.
RI ACLU Executive Director Steven Brown says the numbers are "ridiculously low" and calls the new law a "fiasco." He says one reason why couples are skipping civil unions is a broad exemption in the law allowing religious organizations to refuse to recognize the relationships.n
The new law allows gay couples to enter into unions that provide the same rights and benefits given to married couples under state law.
Lawmakers passed civil unions as a compromise when gay marriage legislation stalled.

(Copyright 2011 by The Associated Press. All Rights Reserved.)