Only On 6: Providence Boy Recounts Being Shot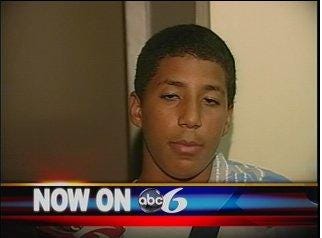 One of two boys shot on Salmon Street in Providence spoke to ABC 6 reporter Malini Basu on Wednesday.
Joshua Torres, 12, was shot in the elbow Tuesday night at the Manton Heights basketball court.
His friend, Angel Santiago, was shot in the head and is still in the hospital Wednesday.
Watch the story to hear Torres describe what happened.