Oops: Passengers stuck on plane after customs mix-up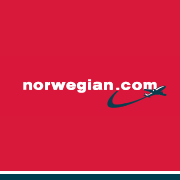 By: The Associated Press
Email: news@abc6.com
Twitter: @ABC6
WARWICK, R.I. (AP) – A planeload of passengers who landed in Rhode Island on a flight from Scotland were stuck on the jet for more than an hour because there were no customs officials to greet them.
The Norwegian Air passengers were not allowed off the plane at T.F. Green Airport on Monday night until staff from U.S. Customs and Border Protection could get there.
Airline spokesman Anders Lindstrom says there was "a misunderstanding in terms of staffing" for the four-time-per-week flight.
The Rhode Island Airport Corp., which operates T.F. Green, called it "a temporary operational miscommunication with Customs and Border Protection."
The flight arrived at 7: 35 p.m. The airport corporation said passengers were eventually allowed to get off at 8:46 p.m.
Lindstrom said the airline had full sympathy for the passengers.
© WLNE-TV / ABC6 2017